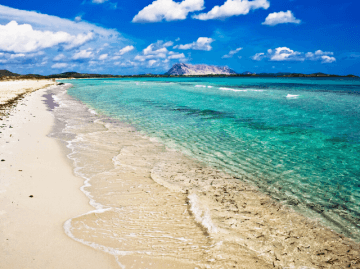 San Teodoro
San Teodoro is a popular seaside resort located at ca. 25 kilometres from Olbia's harbour and airport. There are many shops, restaurants, bars and clubs and during the high season there's a night market as well.
The coastline of over 30 kilometres is characterised by countless bays and beaches. One of the most beloved beaches is La Cinta, at ca. 5 kilometres from San Teodoro, popular among adolescents and families with kids. North of San Teodoro you'll find Loiri Porto San Paolo, a lovely small seaside town overlooking the island of Tavolara, which is accessible by boat.
We recommend visiting the beautiful beaches of Capo Coda Cavallo, Lu Impostu and Ottiolu. The 200-hectare swamp Stagno di San Teodoro, where many bird species reside, is definitely worth a visit too.
The best accommodations around {plaats} & excursions