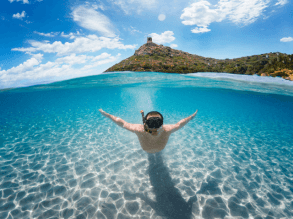 Snorkeling in Sardinia
I'm going to Sardinia and bring… my snorkel set! Are you looking for a nice permanent vacation spot from which you can go snorkeling or maybe you want to book a tour along the most beautiful beaches and snorkeling spots in Sardinia? Sardinia4all is happy to help you find a unique spot or is happy to put together a tailor-made tour for you so that you can go snorkeling at the most beautiful places!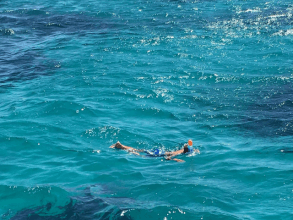 Where are the most beautiful snorkeling spots in Sardinia?
The island of Sardinia is known for its beautiful white beaches and bright blue sea and along the no less than 1800 kilometers of coastline you will find countless beautiful snorkeling spots. The underwater world is fascinating and often you don't even have to go very far into the water to watch schools of fish swim by. With a bit of luck you might even come across a large tuna or dolphin yourself. Wherever on the island you decide to spend your vacation, a nice place for snorkeling can be found everywhere on the island!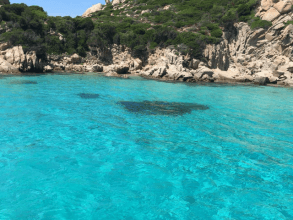 Snorkeling in Sardinia from north to south
You stay in the North take a peek under water around the
Maddalena Islands A > but also
Capo Testa
close to Santa Teresa di Gallura snorkelling is wonderful !
Just south of Olbia is the marine nature reserve of Tavolara. This is an uninhabited island off Porto San Paolo, just south of Olbia. Here too you will be amazed underwater.
Following - on the headland of Capo Coda Cavallo - lies
Cala Brandichi
. Also known as the little Tahiti of Sardinia, this beach is a great place to snorkel with the children thanks to its shallow and azure blue water.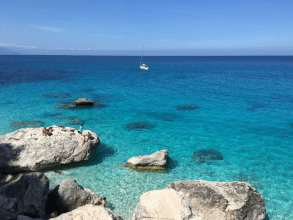 If you are staying halfway up the east coast, be sure to rent a boat to sail along the Bay of Orosei. Along the way you will encounter numerous small bays, guaranteeing a wonderful snorkeling adventure. Just take a look at Cala Mariolu and Cala Luna. Put on your mask, put on flippers and snorkel! Do not forget to bring water shoes on this coastline. The beaches often consist of pebbles.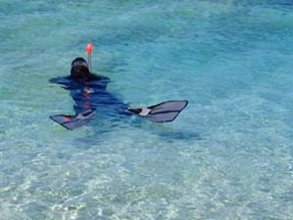 In the southeast of Sardinia there is also a marine nature reserve where you can dive and snorkel well. Just take a look at the waters around
Villasimius
! Did you know that you can also see tropical fish in Villasimius? A few hundred meters off the coast of Simius Playa beach is a warm current, very popular among the colorful fish.
Alghero
also offers great snorkeling opportunities. North of the town is Capo Caccia. This is again a protected nature reserve. Here you will find a rugged coastline rich in rock formations and caves where marine animals can hide. Put on your mask and start spotting!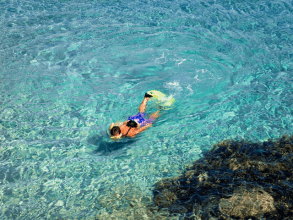 Snorkeling excursions in Sardinia
Would you rather participate in an organized snorkeling tour during your vacation? Take a look at
Sardinia4all's day excursions
! With our snorkeling excursions that are organized at various locations, you sail with a guide to a beautiful snorkeling spot. Most excursions are also suitable for a novice snorkeler.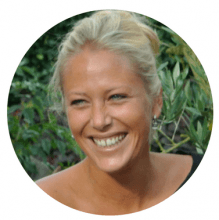 As a resident of the island, I know what Sardinia has to offer. Do you also want to discover unique snorkeling spots during your holiday?
Tell me about your holiday wishes
; I'll be happy to give you personal advice.
Marieke
Sardinia4all