Agriturismo Su Solianu, Bari Sardo - Sardinia
Su Solianu, surrounded by vineyards, is an agriturismo set in a quiet area in the eastern part of Sardinia. Here, in the middle of nature but only 10 kilometres from the sea as well as Arbatax' port and the airport of Tortola there are numerous sportive activities possible!
The farm is set amidst 7 hectares of vineyards (Cannonau and Vermentino grapes) and offers you a combination of modern comfort and the countryside's traditions. It's the ideal place to enjoy the honest, traditional cuisine characterized by homemade products and local wines.
Su Solianu has 10 comfortably decorated double rooms. Every room is adjacent to the wide porch and has air-conditioning. Su Solianu offers a stay based on bed & (Italian) breakfast, but with a small surcharge half board is possible as well.
A perfect stay for those...
Agriturismo Su Solianu is especially suited for lovers of the Sardinian cuisine, tradition and nature, all combined in an agriturismo set in a beautiful and tranquil environment. You're sure to enjoy a stay at this accommodation not too far from the sea and a lively city centre!
Accommodation & facilities:
• Parking space
• Restaurant
• Bar
• Pr...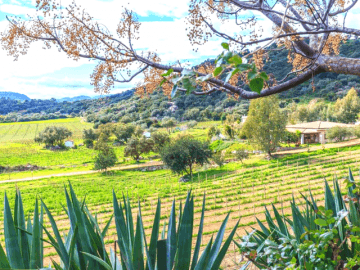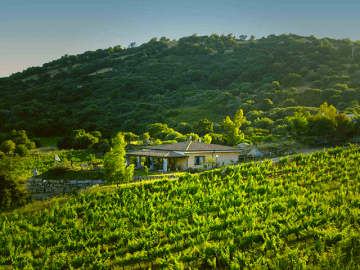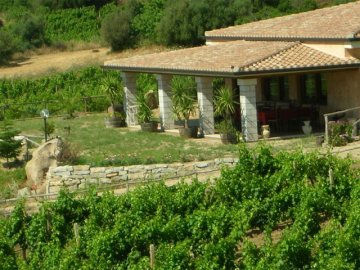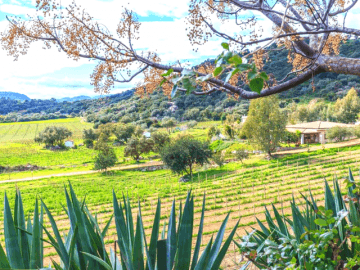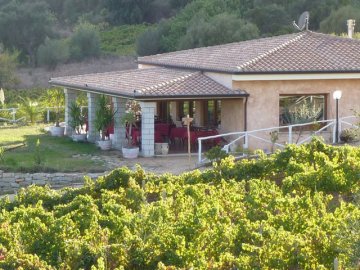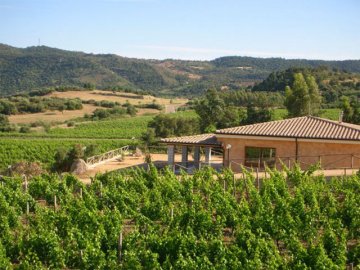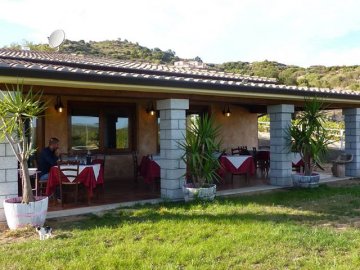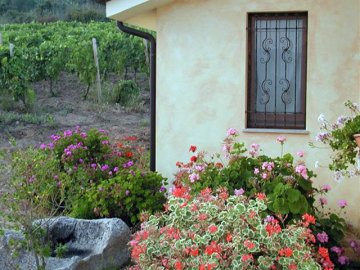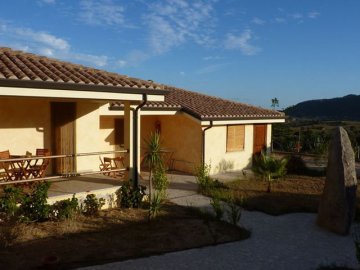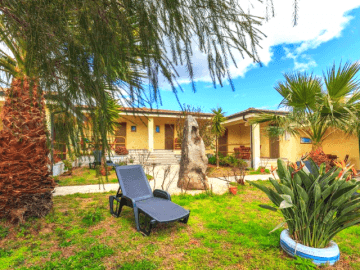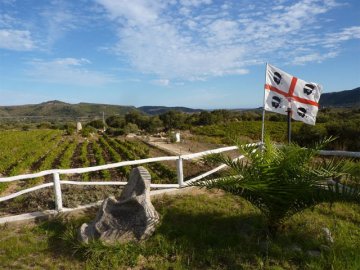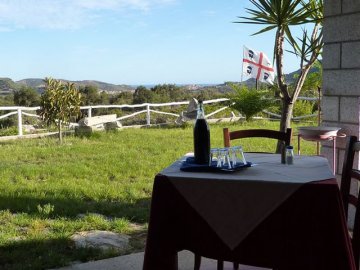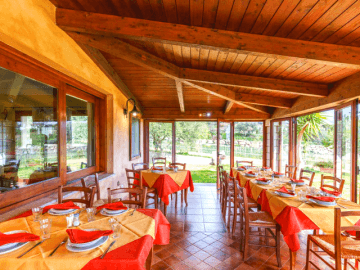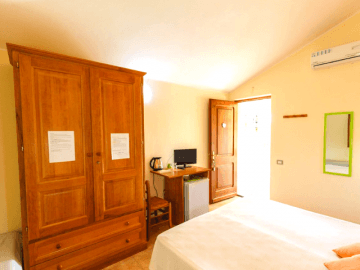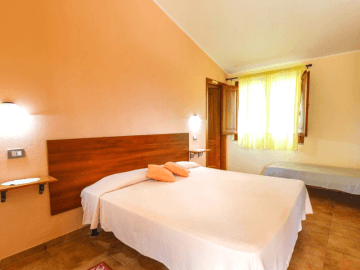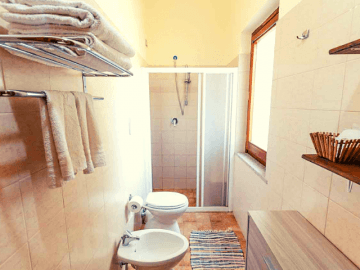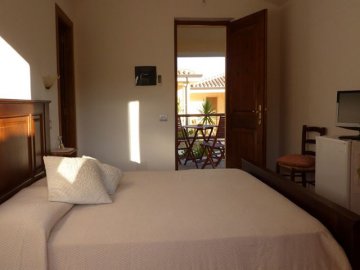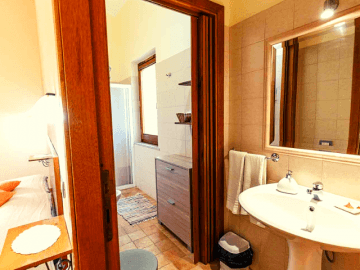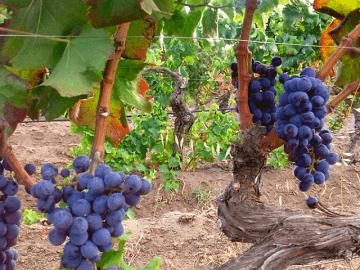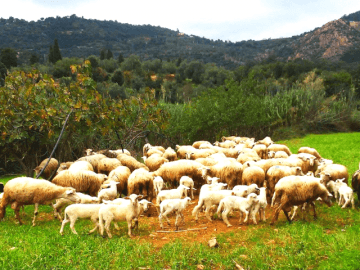 Agriturismo Su Solianu
Bari Sardo
Bari Sardo is a small village on the east coast of Sardinia. The area bears many traces of its ancient inhabitants; many Nuraghe, Domus de Janas (chamber tombs) and Tombe dei Giganti have been found. Three large Menhirs are situated along the road at ca. 4 kilometres from Tortoli, the biggest of which is called "Sa Limba e Boi", or "ox tongue".
Bari Sardo's church is provided with a rococo bell tower dating back to 1813. The village is known for its linen, tapestries and fabrics.
The name of the neighbouring village Torre di Bari is easily explained; "torre" refers to the 17-century Spanish tower and "Bari" means "swamp".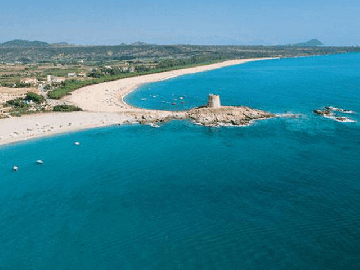 Discover the province of Ogliastra in east Sardinia
In east Sardinia Ogliastra, a province established in 2001 when the number of Sardinian provinces was doubled, stretches from the peaks of the Gennargentu mountain range to the Tyrrhenian sea. Its landscape is varied; the coastline is known for the impressive red cliffs and hidden bays while the inland consists of high rugged mountains. The area is therefore popular among both beach lovers and active travellers alike.
Driving upwards via Baunei, you'll arrive at the high plateau Altopiano di Golgo, where you can explore the spectacular hiking trails. With a bit of luck you get to spot donkeys, horses, cows, wild boars and goats along the way. If a bit of climbing doesn't scare you, we highly recommend descending to the "pearl of Baunei"; the stunning bay of Cala Goloritzè.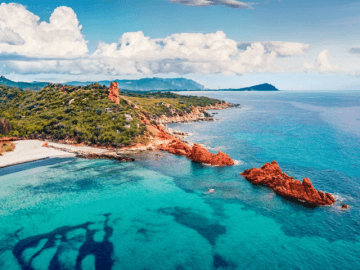 Lees meer
Prices
Rates are per person per night, (Italian) breakfast included
Arrival: daily
Minimum stay: 3 nights

Supplements:
• Half board: € 25 / € 30 per person per day (water and wine included, to be booked on spot)

Great farmhouse
8.0
Oltmans (NL)
Here you feel very welcome!
9.0
Mevrouw de Ruiter (NL)
Hosts do not speak English so difficult communication
6.0
Dhr. Briels (NL)
At dinner an excellent house wine is served!
8.0
Mw. J. Vader (NL)
Home-made products and we spoke many Italian
8.0
G. van Woensel (NL)