Agriturismo Testone, Nuoro - Sardinia
Agriturismo Testone, located just above Nuoro, offers you the unique experience of a traditional stay at a farm, where you will enjoy nature, tranquility and culinary highlights!
In the rugged area of Barbagia just above Nuoro on the Sa Serra plateau, the authentic agriturismo Testone is located on a grand estate filled with fruit and olive trees that has been in the care of the Secchi family for generations. This family offers its guests a stay in a familiar ambiance, far away from touristy places, in an area that's perfectly suited for long walks in nature. Furthermore, there are various archaeological sites nearby and the farm offers you the possibility to take a look behind the scenes of the production of spicy cheeses. Hospitality, warmth and love for its products and cuisine are the main ingredients of this agriturismo in rural setting!
The rooms of Agriturismo Testone have been decorated elegantly using natural colours. Every room has air-conditioning and a private bathroom.
A perfect stay for those...
If you're looking for a relaxing Sardinian holiday where you can enjoy nature and the traditional rustic cuisine, we definitely recommend booking a stay at Agriturismo Testone. We recommend this accommodation to travellers enjoying a round trip across the island as well.  
Accommodation & facilities:
• Parking space
• Restaurant / Bar
• ...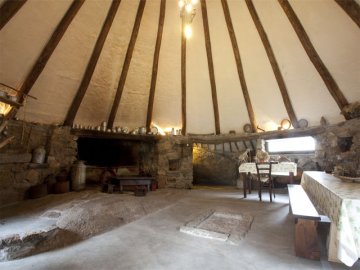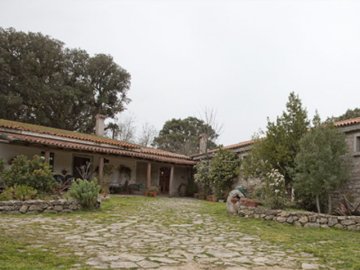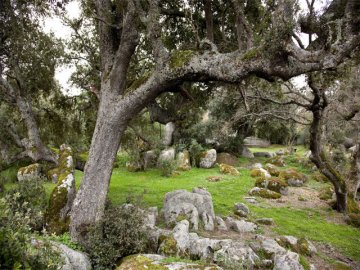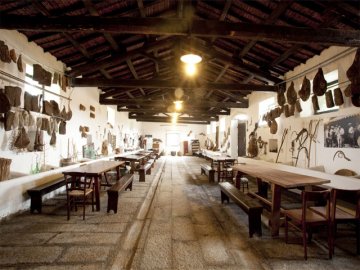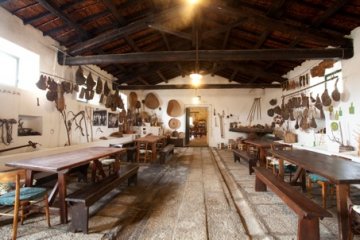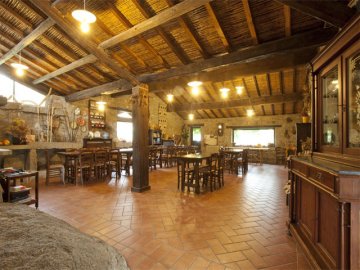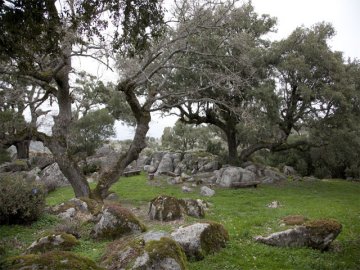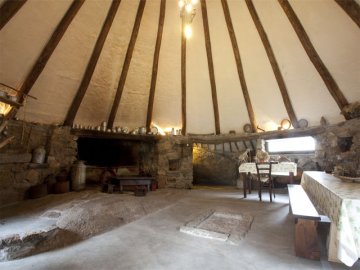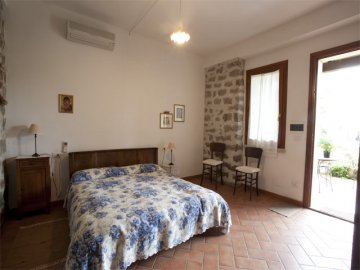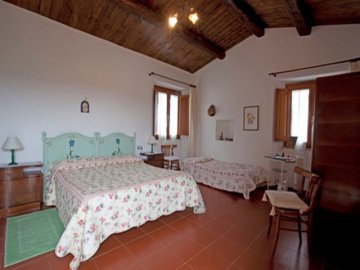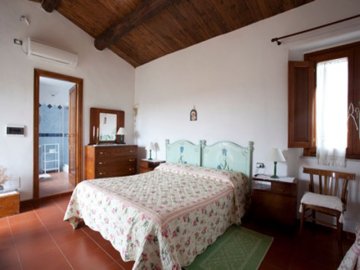 Agriturismo Testone
Nuoro
Nuoro, the capital of the eponymous province, is located in central Sardinia. In the past neither the Romans, nor the Carthaginians or any other foreign conquerors have succeeded in invading this area. Because of that fact, the area has established its own culture and traditions. In the neighbouring villages you can still see the traditional costumes, especially during the local festivities.
The landscape is hilly and wooded. The town is located on a hill, surrounded by the Gennargentu and the Supramonte. Artists, writers and poets gather in the Barbagia region. Tourists are slowly starting to discover Nuoro. We recommend visiting the Santa Maria della Neve Church, dating back to 1836; the historic city centre and the Corso Garibaldi; the Museo Speleo-Archeologico and the house of Grazia Deledda, the Sardinian novelist who was awarded the Nobel Prize for literature in 1926.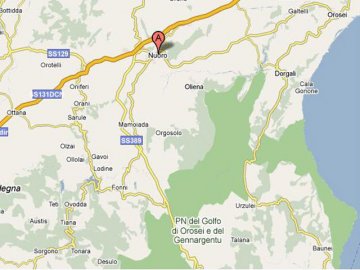 Discover the province of Nuoro in east Sardinia
It's like time has stood still in the versatile province of Nuoro, known for its unique coastline and pristine nature. Nuoro is the least densely populated region of the island. Through the years neither the Romans, Carthaginians nor any other foreign conquerors have succeeded in invading the area, because of which it's been able to develop its own culture. Nowadays Nuoro's unique folklore and traditions are still visible during the local festivities.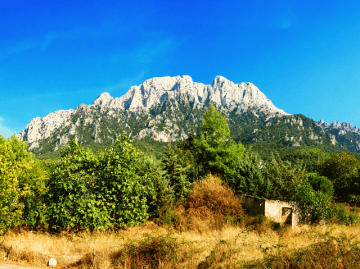 Lees meer
Prices
Rates are per person per night, breakfast included
Arrival: daily
Minimum stay: 1 night

Supplements:
• Half board: € 20 per person per night


If you here 1 night stays, we would like to give it an 8.5. Too primitive and too far from everywhere.
6.5
Dhr. Van Wijk (NL)
Not the right spot for us
6.0
Liesbeth Kok (NL)
Nice, quiet and good food
9.0
Dhr. Rieter (NL)
Far from civilization but very special place and the food is really great!
10.0
Mw. Reilingh (NL)
Sardinia, a nice country
8.0
Mevrouw van der Ben (NL)
A proud, traditional farmer who would like to let all his guests taste his homemade products.
9.0
Marjo van Rijn (NL)
We arrived at a quarter to 11 at night, we were very friendly greeted and they served us even warm food
7.0
J. Heijnen (NL)
Fantastic agriturismo!
9.0
Anoniem
A nice farmhouse!
9.0
I. Nova (NL)