Hotel Corte Rosada Beach Resort & SPA, Alghero - Sardinia
Adults only hotel Corte Rosada in Alghero enjoys a privileged location right on the bay of Porto Conte. Those who book a stay at this hotel will enjoy a beach holiday without children, where the area of ​​Capo Caccia is a real challenge for nature and diving enthusiasts!
The adult-only hotel Corte Rosada is located in a quiet location directly on the bay of Porto Conte, approximately 11 kilometers from the pleasant center of Alghero. This accommodation will immediately put you in the right holiday mood. An elegantly furnished entrance with lounge welcomes you, with a view of the well-kept garden with cozy seats on the lawn to the private sandy beach equipped with sun loungers and parasols. Naturally, there is also a saltwater swimming pool that provides a pleasant alternative in addition to wonderful moments in the SPA or at the sea. You can experience active moments on the floodlit tennis court, during a game of jeu de boule or in the immediate vicinity of the hotel where various water sports are offered as well as plenty of hiking opportunities!
In the restaurant you can enjoy a spectacular buffet to taste delicious Mediterranean dishes. If you prefer to dine à la carte, you can enjoy outside in restaurant "Al Gazebo" where it is possible to eat excellent local fish, accompanied by good Sardinian wine. The outdoor pizzeria offers a good alternative to a snack or pizza for lunch with a sea view. The main bar is located by the pool, drinks can be served around the pool, on the panoramic terrace until late in the evening. It is the ideal setting for the evenings at the resort, surrounded by an enchanting atmosphere between the green of the gardens and the blue of the sea, away from the city traffic. An excellent setting for a quiet and romantic aperitif at sunset, perhaps by candlelight, accompanied by pleasant music.
Divided over 10 large holiday homes, there are a total of 160 Corte Rosada hotel rooms with balcony or patio. With an extremely elegant interior in rural tones and equipped with the necessary modern comfort, you can enjoy a park or sea view.
Hotel Corte Rosada is very suitable for couples who would like to stay in a hotel right by the sea, within an acceptable distance from the pleasant town of Alghero. The beautiful natural surroundings are perfect for a very varied holiday.
Accommodation facilities:
• Parking
• Restaurant
• Outside pizzeria ...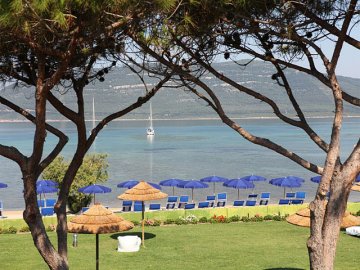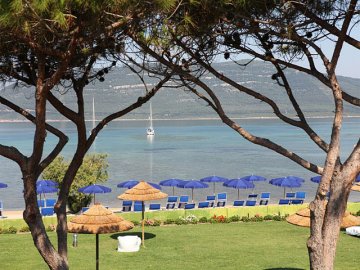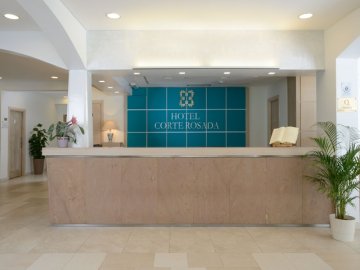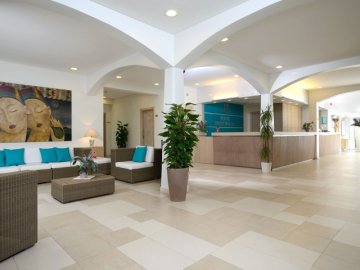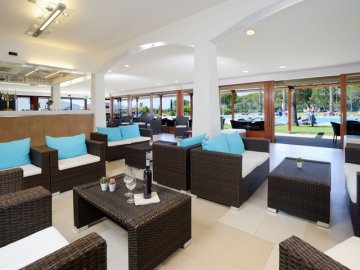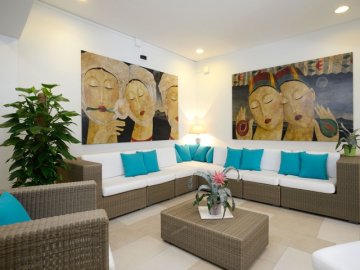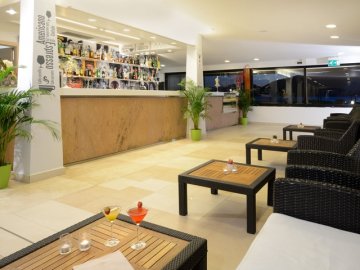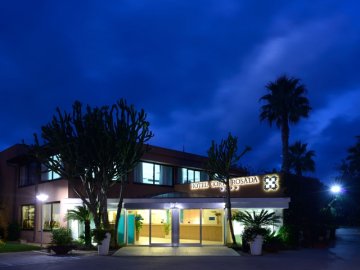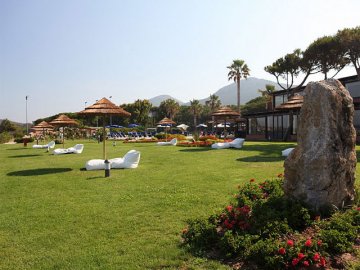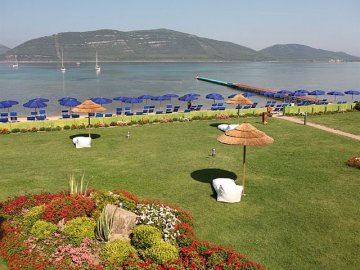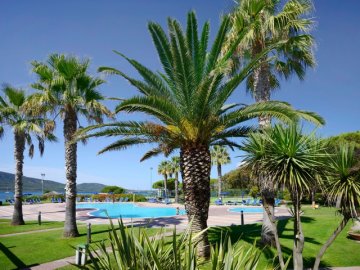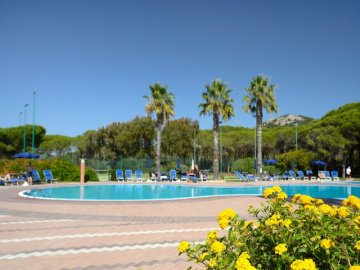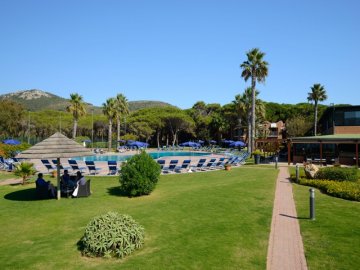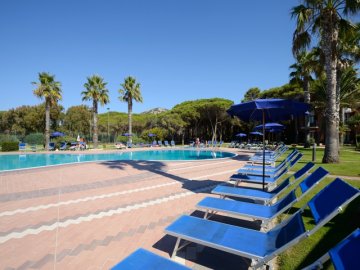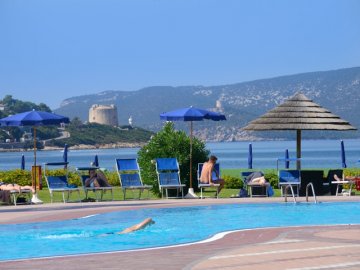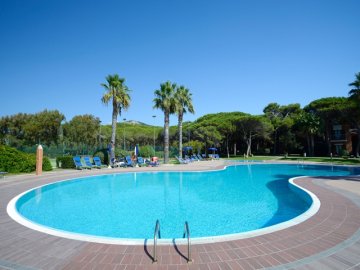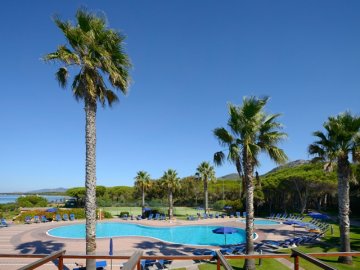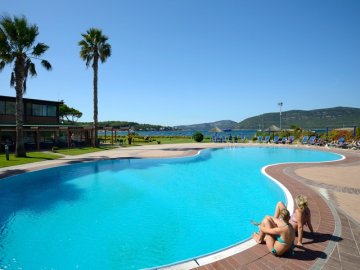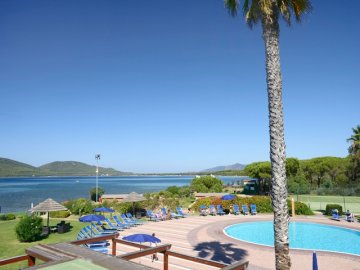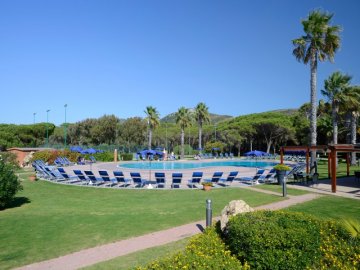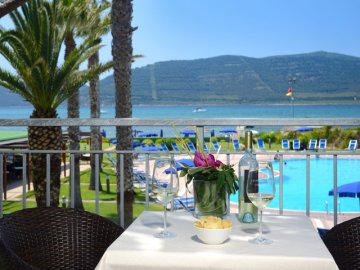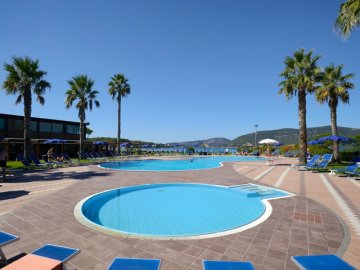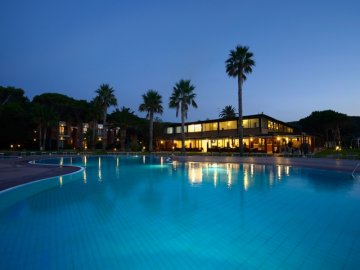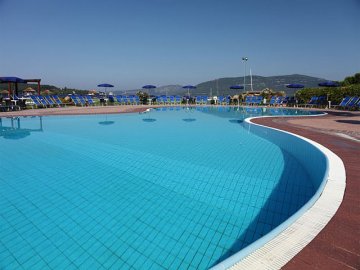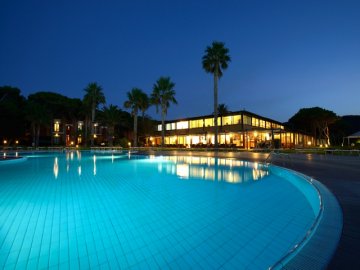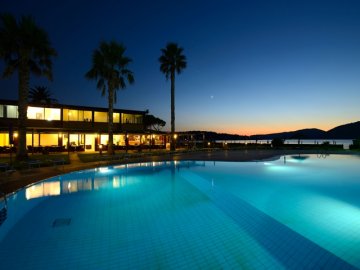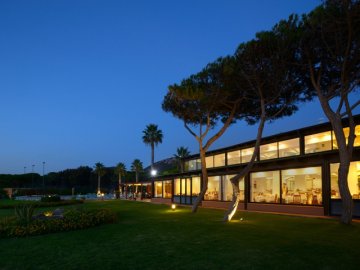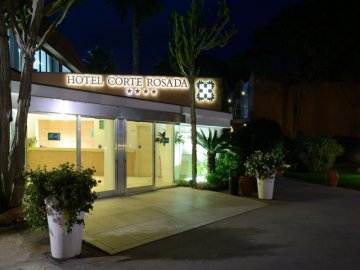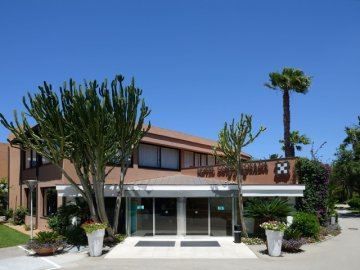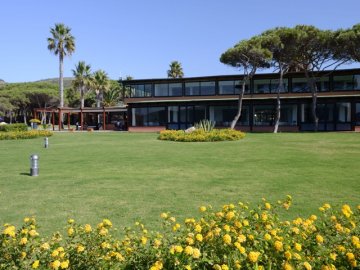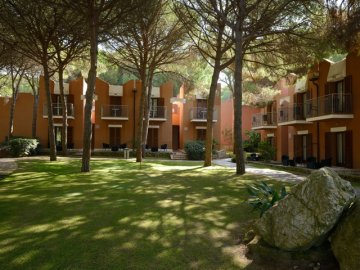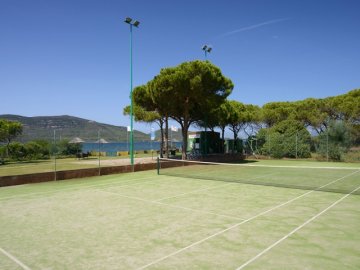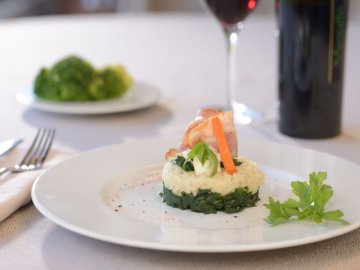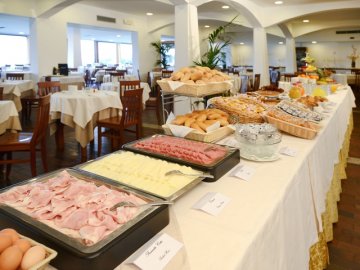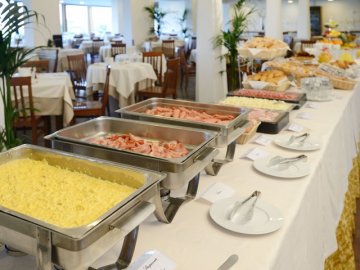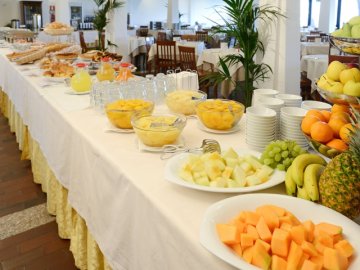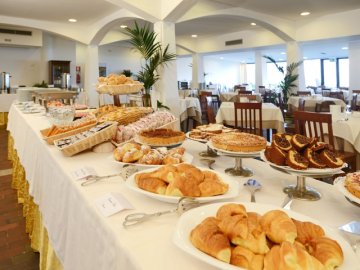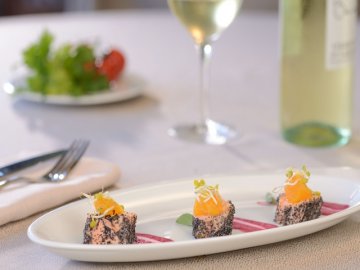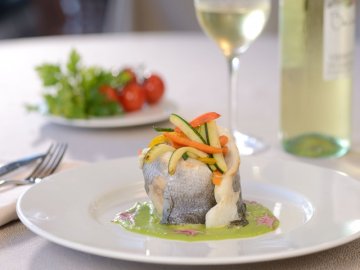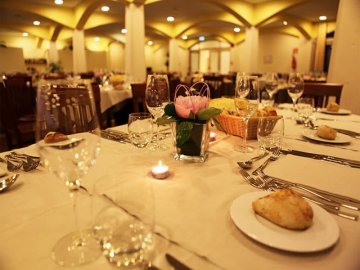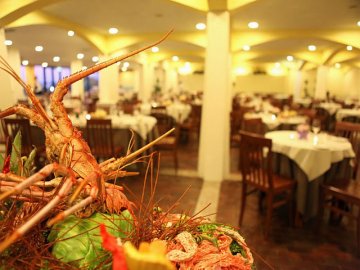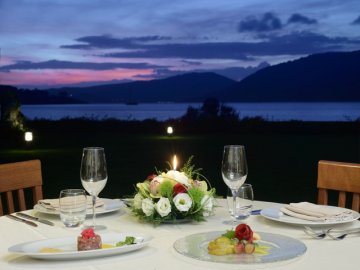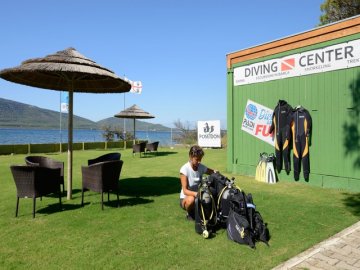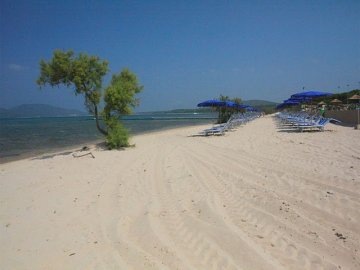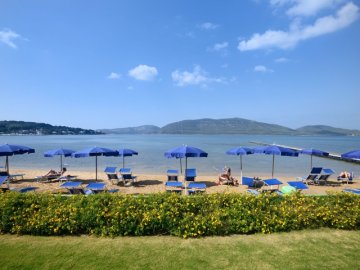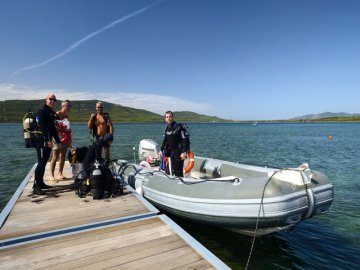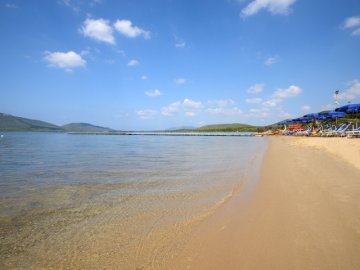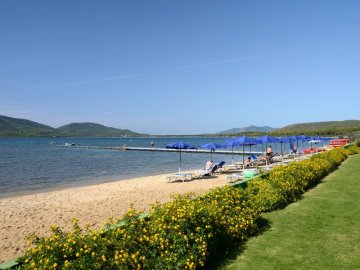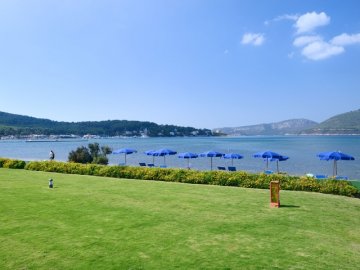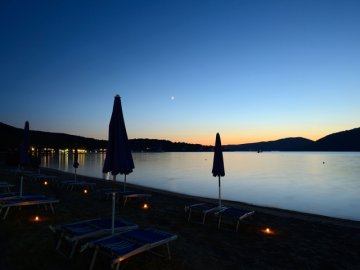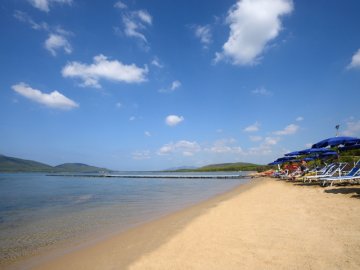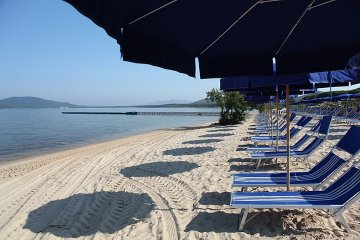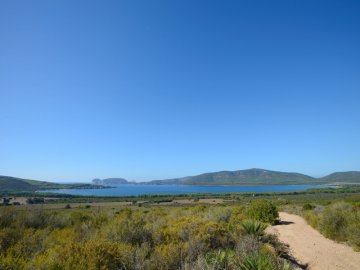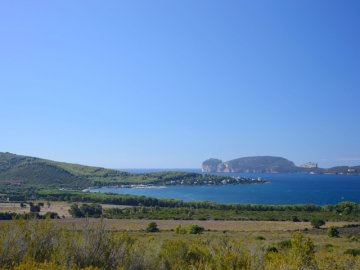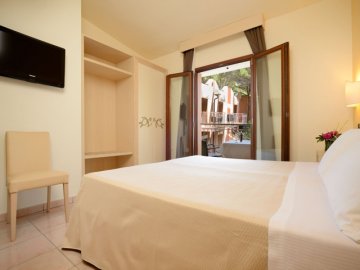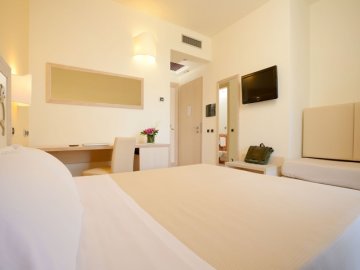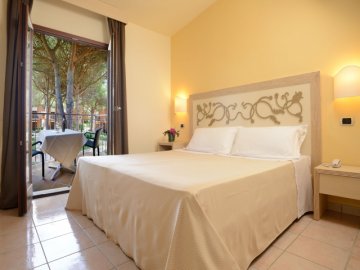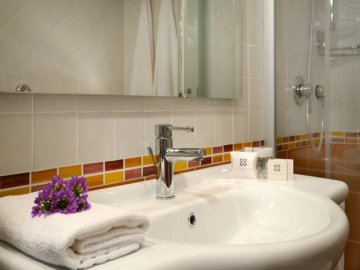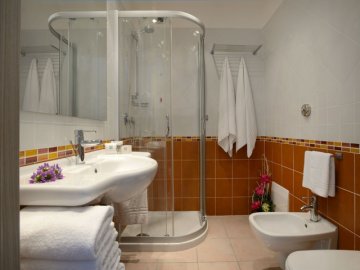 Hotel Corte Rosada di Alghero
Alghero
The medieval Sardinian-Catalan coastal town Alghero, located in the north-west of Sardinia, dates back to 1102, when the nobel Doria family built a castle there. In the same period, this family also built a castle in
Castelsardo
. In the year 1353 the Spaniards seized power in Alghero, leaving many traces behind which are still visible today. The palazzos, city walls and defence towers are built in a Spanish style. The bilingual street names in both Catalan and Italian still reflect the proud heritage after more than 300 years of domination.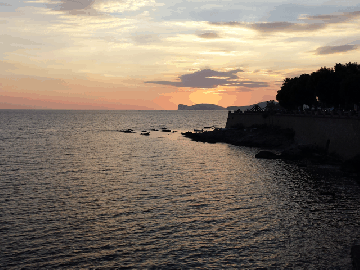 A cosy town on the northwest coast of Sardinia
The city is popular among tourists all year round. Its ideal location near the sea and within a 15-minute drive from Fertilia, Alghero's airport, makes for a perfect holiday destination. The old town consists of a maze of narrow cobbled alleys, decorated with laundry hanging out to dry on drying racks and makeshift clothes lines tied from balcony to balcony. In the city centre you can enjoy a stroll along the various piazzas with restaurants, bars, cafes and ice cream parlours or relax on the shaded terraces cooled by a fresh sea breeze. Don't forget to visit the well-known Neptune caves during your holiday in Alghero!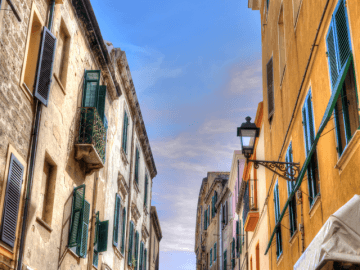 Capo Caccia, Grotte di Nettuno and Aragosta
Since Alghero is located on the "Riviera del Corallo", the "Coral Coast", most boutiques have various coral ornaments for sale. At night, as the sun sets behind cape Capo Caccia, the city is bathed in a beautiful orange light. At this time of night we recommend taking a walk along the boulevard and the harbour to one of Alghero's restaurants to enjoy the delicious seafood dishes. Don't forget to try the local specialty, "Aragosta alla Catalana" (lobster). Don't even forget to visit the well-known Neptune caves during your holiday in Alghero!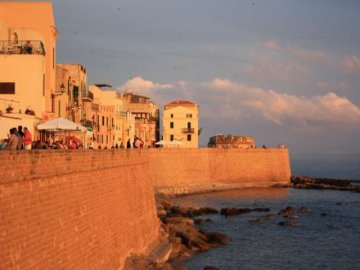 Discover the north-western province of Sassari
The province of Sassari is a fairly well-known province, due to the presence of the Fertilia Airport near Alghero which draws in many a tourist. Its eponymous capital, whose city centre consists of numerous narrow alleys, has a rich history. Villages such as Alghero, Stintino and the picturesque seaside town Castelsardo are the main highlights in the area, although the capital Sassari, which has been extensively renovated over the past years, is definitely worth a visit too.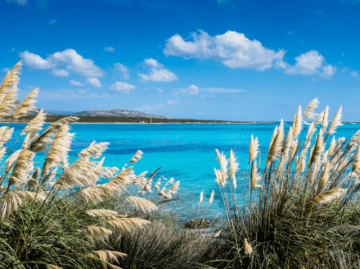 Lees meer
Tarieven
The rates are per person per night including breakfast
Arrival: daily
Minimum stay: 2 night

Book your holiday 2022 discount
• Book before 28.02.2022: 20% discount on all stays in the period 16.04 -21.07 and 26.08 - 08.10.2022
• Book before 30.04.2022: 10% discount on all stays in the period 16.04 -14.07 and 26.08 - 08.10.2022
• Book before 30.06.2022: 15% discount on all stays in the period 09.09 - 08.10.2022

Included
• 1x free beach towels during your stay - deposit € 10, -
• Use private beach + pool

Additional options (optional) b>
• Stay on half board: € 40, - per person per night (excluding drinks).
• Extra change beach towels € 2, -
Hotel Corte Rosada di Alghero
Lage etwas Abseits von Alheghro nur mit FZG zu erreichen
9,0
Anoniem
Anlage etwas in die Jahre gekommen
7,0
Anoniem
Small cramped room
5,0
Laura en Jan
A great nice and nice Hotel, good service and a nice room. Great beach and pool.
10,0
Andre Hengeveld, Castricum
Relatively small room for 4 stars. Clean and tidy.
7,0