Hotel Costa Dorada****, Cala Gonone - Sardinia
If you're looking for an accommodation in the beautiful Golfo di Orosei, then Costa Dorada might be the perfect hotel for you. This hotel in Cala Gonone is just a few steps from the sea and has many spacious shaded terraces with sea view. The area has many activities to offer, so you'll definitely enjoy a versatile holiday on Sardinia's east coast!
Costa Dorada was Cala Gonone's first 4-star hotel and it has been run by the same owner with an unwavering enthusiasm ever since. A coastal road separates Costa Dorada from the beach, where you can rent lounge chairs and parasols for a small surcharge. The host loves to surprise his guests in the restaurant with tasty homemade Mediterranean dinners. The host's hospitality and its strategic location close to both the city and the beach are the perfect ingredients for a lovely holiday!
The hotel is built in 2 floors that are reached via little steps, terraces and patios. The 28 guestrooms consist of standard double rooms, rooms with sea view, a spacious junior suite and a suite. Each room features air-conditioning, minibar, television, safe and a bathroom with hairdryer.
A short walk of approximately 15 minutes will bring you to the port of Cala Gonone, where boats depart daily to the Bue Marino caves and many hidden Orosei bays that are only accessible by boat or foot. If you're looking for a more active trip, the area around Cala Gonone is perfect for long hikes. Europe's longest canyon, "Gola di Gorropu" or the nuraghe village Tiscali are definitely worth as visit as well.
A perfect stay for those...
Hotel Costa Dorada is perfectly suited for travellers in search of an accommodation with a personal touch, within walking distance of both the city centre and the beach. A stay at Cala Gonone should be included in every round trip across Sardinia!
Accommodation & facilities:
• Parking space
• Air-conditioning
...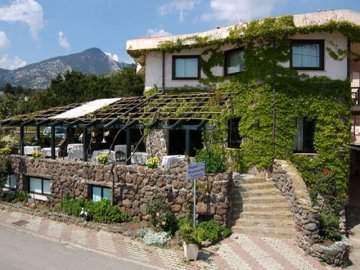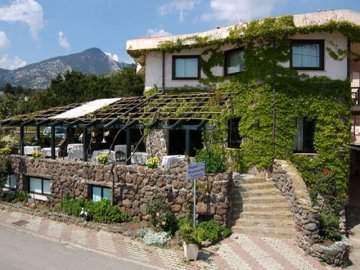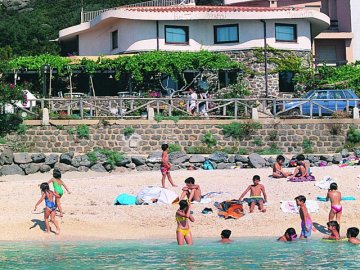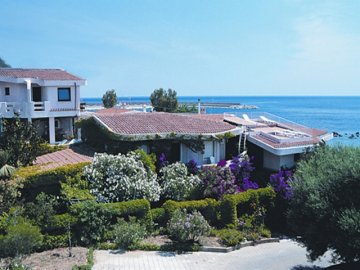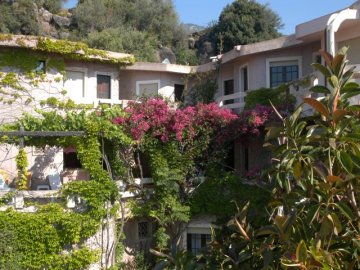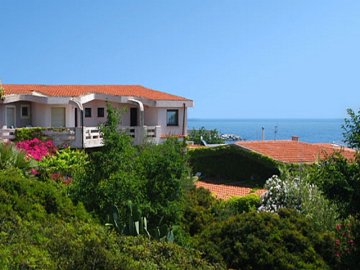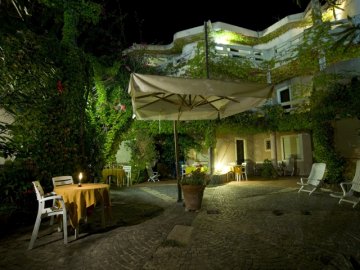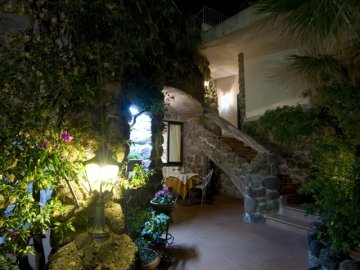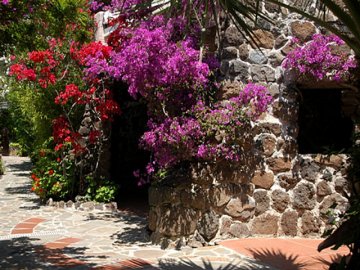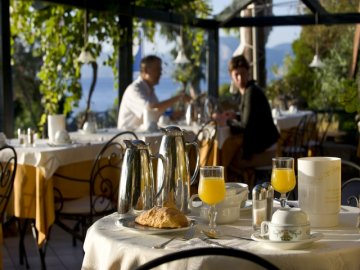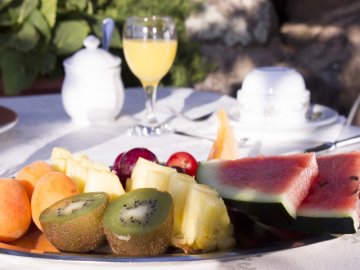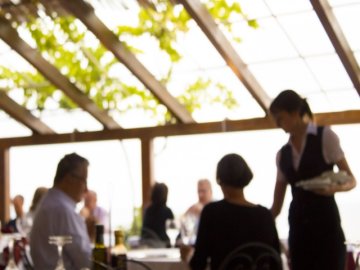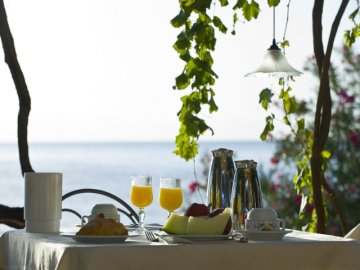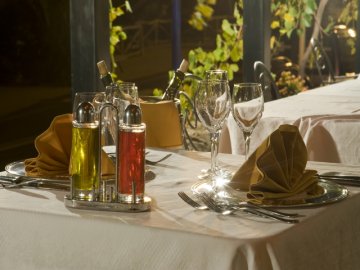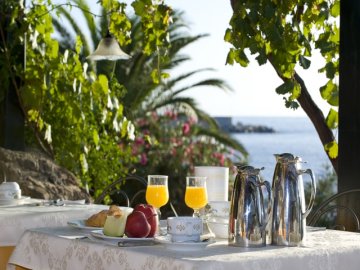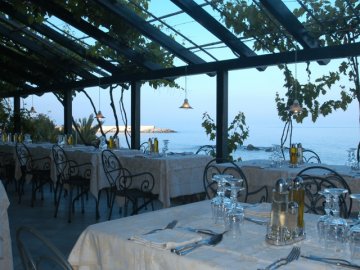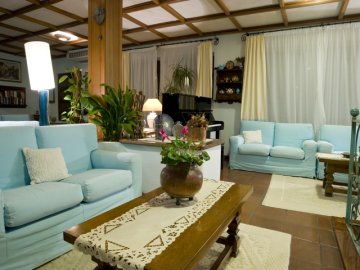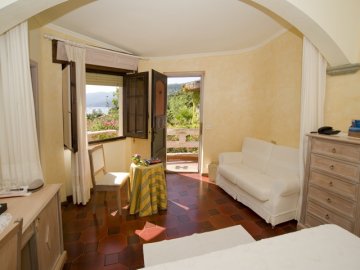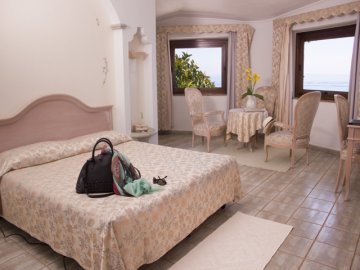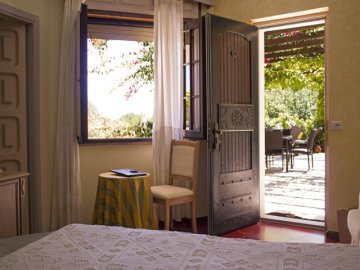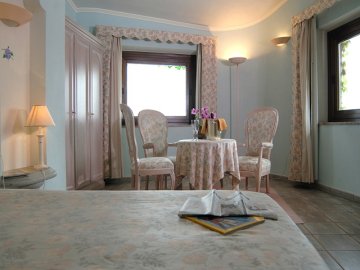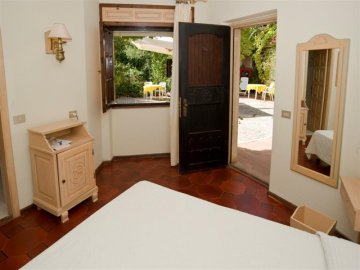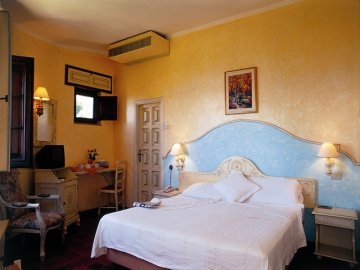 Hotel Costa Dorada
Cala Gonone
The lively seaside resort Cala Gonone is located on the east coast of Sardinia in the stunning bay of Orosei. The coastline is renowned for its numerous intimate, idyllic beaches with white pebbles and crystal clear water.
Ferries depart daily from the marina of Cala Gonone to the caves of Bue Marino, where monk seals have been spotted, and to the many stunning bays of Orosei, most of which are only accessible by boat or on foot. We highly recommend visiting some of Sardinia's most beautiful bays, such as Cala Goloritzé, Cala Sisine, Cala Luna and Cala Mariolu.
There are numerous spectacular hiking trails near Cala Gonone as well. One of Europe's largest gorges, Gola di Goroppu, with walls up to 400 metres, and the nuragic village Tiscali are definitely worth a visit. Cala Gonone's Sea Aquarium can show you all about the life in the Mediterranean sea.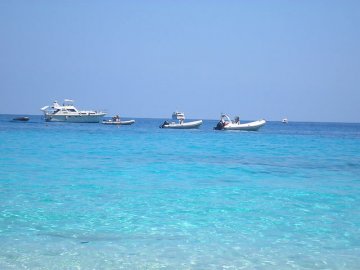 Discover the province of Nuoro in east Sardinia
It's like time has stood still in the versatile province of Nuoro, known for its unique coastline and pristine nature. Nuoro is the least densely populated region of the island. Through the years neither the Romans, Carthaginians nor any other foreign conquerors have succeeded in invading the area, because of which it's been able to develop its own culture. Nowadays Nuoro's unique folklore and traditions are still visible during the local festivities.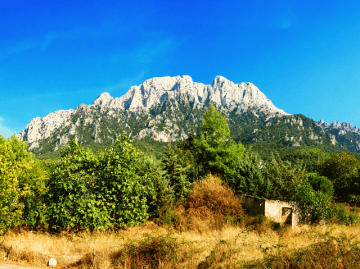 Lees meer
Prices
Rates are per person per night, breakfast included
Arrival: daily
Minimum stay: 1 night

Book your holiday now and get a discount!
• Until 18.01.2022: 18% discount
• Until 31.03.2022: 10% discount

Discounts for children:
After receiving your booking request, Sardinia4all applies the following discounts.
• Children up to 12 years old: 35% discount
• Children from 12 years: 10% discount

Supplements:
• Half board: € 25/28 per person per day

Hotel Costa Dorada en het gebied bij Cala Gonone is erg mooi en de moeite waard om te bezoeken
9.0
Marjon
Uitstekend
9.0
Fam. Boonman (NL)
Goede tip, prettig hotel, uitstekend gelegen en een prima service! Ook uitermate geschikt voor gezinnen met kinderen.
8.0
Annemarie (NL)