Dimora di Campagna Pessighette, Bosa - Sardinia
Dimora di Campagna Pessighette is a rustic accommodation located near the sea and the historic town of Bosa. During the summer months its restaurant serves tasty Sardinian specialties at night. Dimora di Campagna Pessighette is a unique combination of a B&B and an agriturismo!
At a mere 5 kilometres from Bosa, in the green valley of Modolo known for the Malvasia wine, Dimora di Campagna Pessighette is housed in a farmhouse which is surrounded by 4 hectares of olive groves and vineyards. Even though the elegant B&B, dating back to the 30s, has recently been renovated, its rustic and authentic character which provides a warm and welcoming ambiance has been kept intact.
Three colourful rooms, provided with their own bathroom and seating overlooking the impressive vineyard, are located on the first floor. The colouring (lilac, green or crème), the furniture, the with wrought iron decorated beds and the wooden beams on the ceiling all contribute to the warm ambiance in these rooms.
In the high season (June - September) the intimate restaurant serves tasty typically Sardinian dishes, paired with the renowned Malvasia wine from Bosa. We highly recommend booking a table in advance to get to know the local cuisine!
A perfect stay for those...
This peaceful agriturismo is perfectly suited for travellers looking for a tranquil B&B where you can also enjoy the tasty Sardinian dishes accompanied by a nice glass of wine. Dimora di Campagna Pessighette can easily be integrated as a stopover during a round tour across the island.
Accommodation & facilities:
• Parking space
• Air-conditioning
• Gar...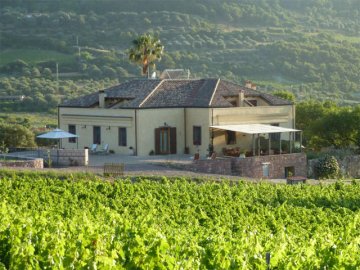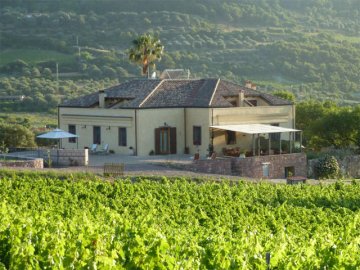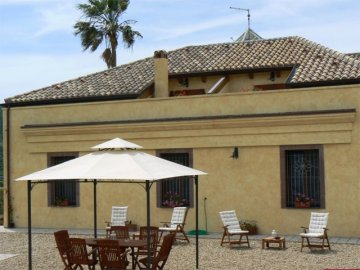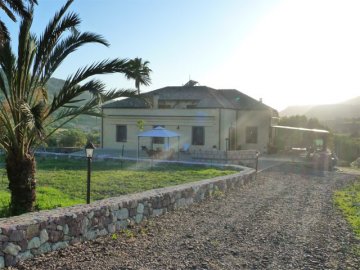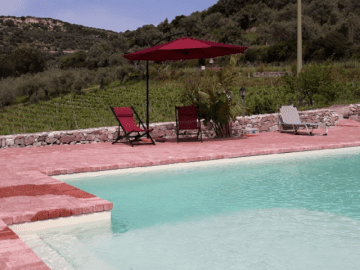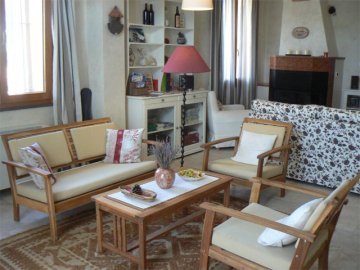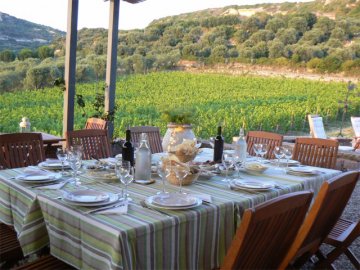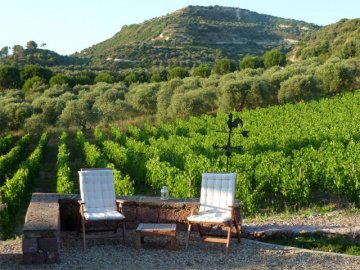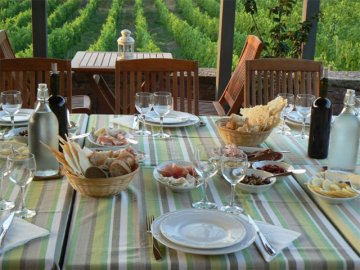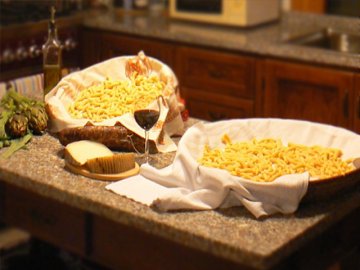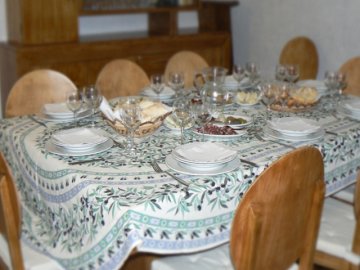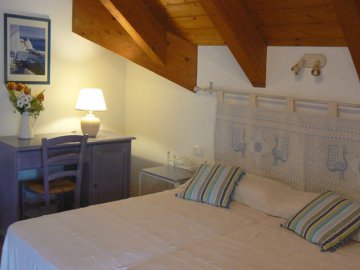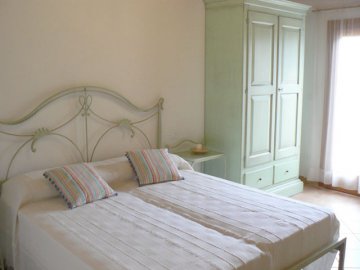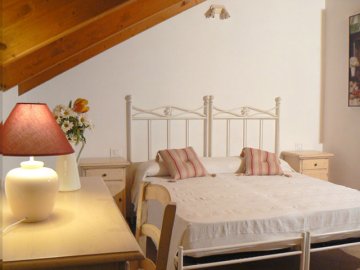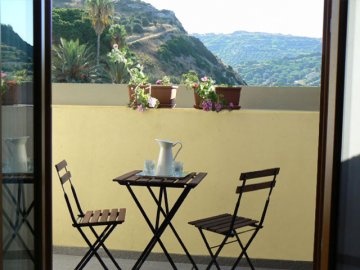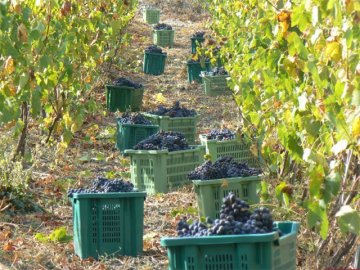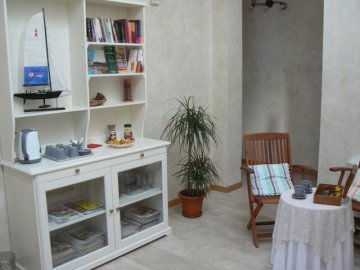 Dimora di Campagna Pessighette
Bosa
Bosa is located on the west coast of the island on the north bank of the Temo River; the only navigable river in Sardinia. The city was founded by the Phoenicians, but under the rule of the Spanish in the 14th century it became a royal city, part of the independent Kingdom of Arborea.
The village is built around the Malaspina Castle, dating back to 1112 A.C., on the Serravalle hill. We highly recommend visiting the picturesque and colourful Sas Conzas quarter and the medieval Sa Costa quarter and its labyrinth of narrow alleys and stairways. Bosa is filled with restaurants, bars and cafés.
The beach of Bosa Marina is ca. 3 kilometres from Bosa. Furthermore, in the area there are numerous bays only accessible by boat. The medieval town of Alghero is ca. 45 kilometres from Bosa.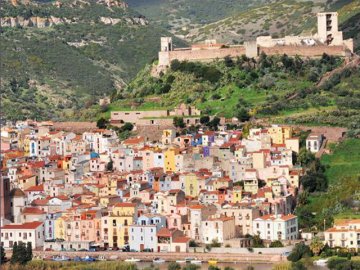 Discover the province of Oristano in west Sardinia
The province of Oristano and its eponymous capital are located in the western part of Sardinia. The fairly levelled area is relatively unknown to tourists. Nevertheless, the authentic town of Bosa and the other historic villages and archaeological sites with ancient roots in this region are definitely worth a visit. Oristano has extensive vineyards where the Vernaccia grape is grown. Don't forget to try a glass!
The coastal area of the Sinis peninsula is a protected marine reserve. The lake of Santa Giusta is inhabited by pink flamingos and other migratory birds. The fishing village of Cabras is renowned for the production of "bottarga" (roe), which is used in many Sardinian dishes. At the equestrian tournament "Sa Sartiglia", held in Oristano for the past 500 years on Carnival Sunday and Mardi Gras, masked horsemen galloping on steeds at breath-taking speed aim their swords at a tin star.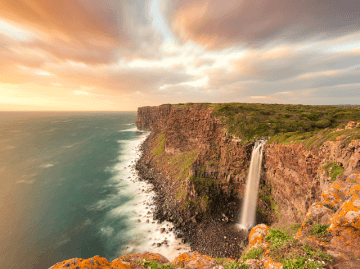 Lees meer
Prices
Rates are per person per night, breakfast included
Arrival: daily
Minimum stay: 3 nights

Supplements (optional):
• Cot 0 - 2 years: € 10 per night
Dimora di Campagna Pessighette
Lekker ontbijt; mooie ligging; fijne kamer; zeer goede wifi
9,0
Lydia
So kind!
9.0
Claudia Vermeulen
Bosa is een bezoek waard
8.0
Dhr. Stevens
Ligging heel prettig en gastvrij
10.0
Simone
Pover ontbijt
6.0
Dhr. Vangilbergen
Deze mensen geven hun hart en ziel aan hun logees
9.0
Dhr. van Cauteren
Dank aan Sardinia4all!
8.0
Mw. Mehuys
Gezamenlijke maaltijd uitstekend en gezellig
9.0
Dhr. Raijmakers
Voor ons iets te weinig privacy
8.0
Mw. Harsta
Mooi oud stadje
9.0
Mw. van Wezel
Vele waardevolle tips over bezienswaardigheden gekregen
8.0
Dhr. Remmers
Mooi verblijf
7.0
Dhr. Santegoeds
De B&B is 'picobello'
10.0
Dhr. Bollen
Traditioneel gegeten
8.0
Dhr. de Witt
Echt een leuke tijd gehad hier
8.0
Mw. de Bruin-Luijten
Prachtige omgeving
9.0
Mw. Bokhoven
Het was hier echt heerlijk!
9.0
Anoniem
Prachtig uitzicht
9.0
Dhr. Mensing
Mooie country retreat
9.0
Mevr. Vercammen