Tartaruga Bianca Hotel, La Ciaccia - Sardinia
Small but nice family hotel with only eight rooms in the charming coastal town of La Caccia, in the far north of Sardinia. Simple but with clean rooms, beautifully situated less than 500 meters from the sea. From Tartaruga Bianca you can easily take a trip to Castelsardo, Valledoria and Isola Rossa and the area also offers many opportunities for cyclists and (kite) surfers.
With summer colors you are welcomed in the small hotel located on the north coast of Sardinia. Hotel Tartaruga Bianca offers well-kept gardens, a generous breakfast room, a lounge and spacious rooms. You can also rent bicycles. The long beach of La Ciaccia is less than 500 meters away and merges almost seamlessly into the beach of Maragnani. Surfers also get their money's worth in this corner of the island, as soon as the Mistral wind blows from the north. Novice kiters can get their first experience in the shallow estuary of the Coghinas River. There is a nice beach pub on the beach of La Ciaccia and in the village there are several good restaurants and pizzerias. Alternatively, you can divert to Valledoria, just 3 kilometers away.
The eight hotel rooms - each with an area of ​​approximately 19 square meters - offer a double bed or two separate beds as well as a bathroom with a shower, toilet, sink and bidet. The rooms are located on the ground or first floor and offer a view of the garden. All rooms are also equipped with air conditioning, satellite TV, mini fridge, telephone and hairdryer.
In Valledoria you will not get bored easily: numerous holiday villages and campsites attract holidaymakers from all over the world to the north of Sardinia, in both the early and late season. Here you have everything you need: beautiful, long sandy beaches, the lonely dunes of Badesi and cozy kiosks with rental of umbrellas and sunbeds in San Pietro a Mare. If there is too much wind for a day at the beach, you can retreat to the mountains. For example, visit Sedini where you can take a look at antique houses, completely carved out of the rock. A visit to Castelsardo is also worthwhile at the end of the day. A medieval town at a dizzying height from where you can enjoy a beautiful sunset. From La Caccia you can also walk or cycle along the coast. At the hotel they are happy to give you detailed information about the routes that you should not miss!
A perfect stay for those...
Tartaruga Bianca is a perfect accommodation for those who like to spend their holidays in a small, charming and not too expensive hotel in Sardinia and also for active holidaymakers who like to stay close to a surf spot or those looking for a good bike hotel in the north of Sardinia.
Accommodation & facilities:
• Wi-Fi
• Sun terrace
• Garage
• Bicycle ...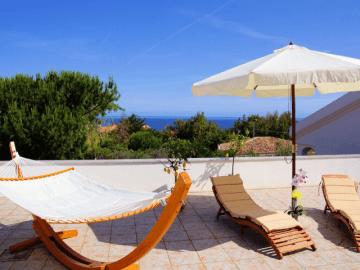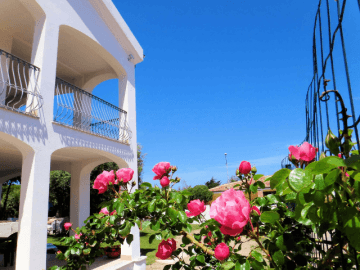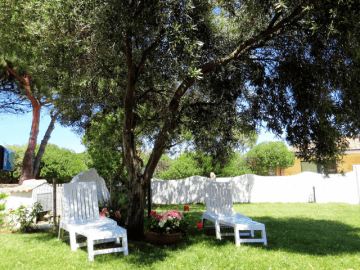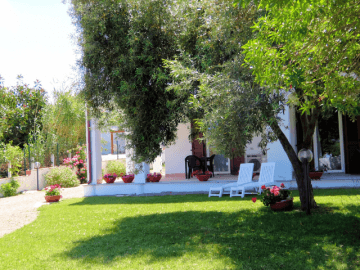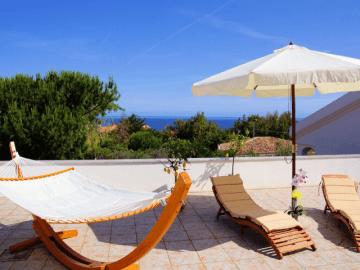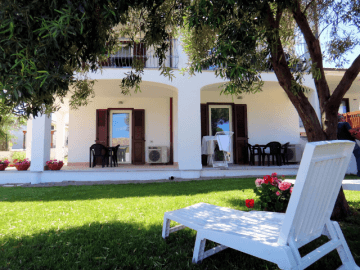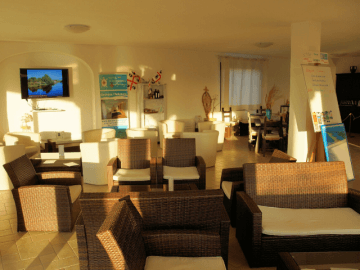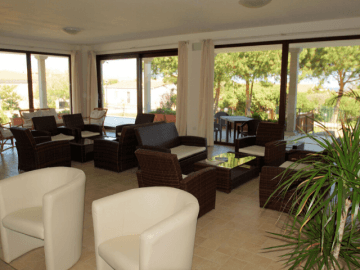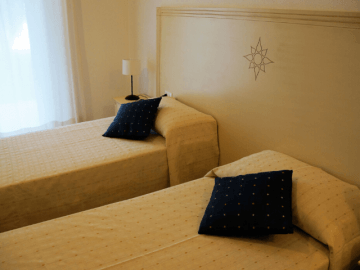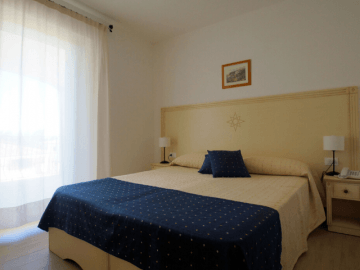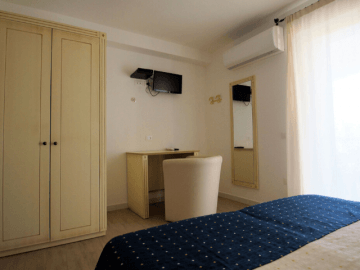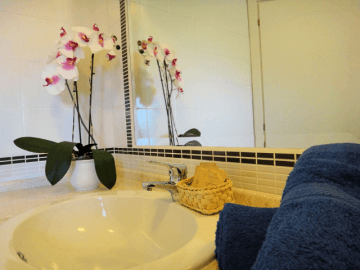 Tartaruga Bianca Hotel
Valledoria
Valledoria is located on the north coast of Sardinia, in the
province of Sassari
. This holiday region offers endless beaches and many sports, from water sports to cycling holidays to adventure sports such as paragliding. The holiday region around
Castelsardo
,
Isola Rossa
and
Badesi
offers beautiful landscapes, archaeological sites and hot thermal springs at Santa Maria Coghinas. Valledoria is a relaxed, down-to-earth holiday region in Sardinia, where families will not get bored - and for reasonable prices. And then the sea: this region offers golden yellow, wide sandy beaches with endless dune landscapes and rusty red rocks that plunge into a turquoise blue sea. Valledoria has more than 20 kilometers of sandy beaches overlooking the Gulf of Asinara and connecting seamlessly in the area of ​​
Badesi Mare
.
There is also the holiday resort of La Ciaccia, with a beach bar and a small beach area that is popular with surfers. San Pietro a Mare: The lagoon at the mouth of the Coghinas is a popular kite surfing spot. In addition, Sardinia's third largest river is a popular area for canoeing and kayaking: after just a few minutes of paddling upstream, a fantastic natural paradise with wild flora and fauna starts.
The dune landscape of the Baia delle Mimose begins on the other side of the river. The white beach attracts with high sand dunes, but is often exposed to the wind. Also ideal for holiday guests with four-legged friends, as there is a special dog beach.
Valledoria is inhabited all year round and comes to life especially at night. Boutiques, specialty shops, small bars and pubs create atmosphere and dolce vita. In the evening, bring a visit to the old town of
Castelsardo
is - the sunset over the Gulf of Asinara is wonderfully romantic! Then you can enjoy the Sardinian fish dishes in one of the small trattorias in the narrow streets of the old town.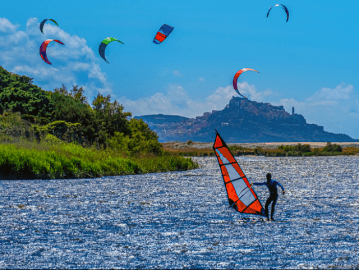 Discover the north-western province of Sassari
The province of Sassari is a fairly well-known province, due to the presence of the Fertilia Airport near Alghero which draws in many a tourist. Its eponymous capital, whose city centre consists of numerous narrow alleys, has a rich history. Villages such as Alghero, Stintino and the picturesque seaside town Castelsardo are the main highlights in the area, although the capital Sassari, which has been extensively renovated over the past years, is definitely worth a visit too.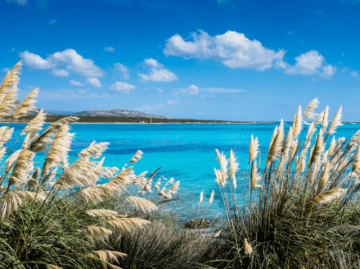 Lees meer
Prices
The prices are per person per night excluding breakfast
Minimum stay: 1 night
Arrival: daily

Options:
• Stay including breakfast: € 9 per person per night
+ Spacious rooms, friendly staff. Motorcycles can be parked in the courtyard. - No restaurant
8,0
Anoniem