Residenza Le Farfalle, Tergu - Sardinia
The beautiful, modern apartments of Residenza Le Farfalle are located near Castelsardo on the north coast of Sardinia. A lovely accommodation in Valledoria for a holiday with your partner, family or friends!
Residenza Le Fafalle is located in the tranquil Tergu, a small village just a few kilometres from the lively Castelsardo and Valledoria. The complex's 24 apartments form a lovely accommodation for lovers of nature and travellers in search of a comfortable accommodation with panoramic view.
Le Farfalle was built in 2014. It consists of elegant apartments that are provided with all the modern comforts. Each apartment features air-conditioning, Wi-Fil, a private porch and a washing machine. Several apartments on the first floor have a stunning sea view. An apartment can accommodate up to 6 guests.
Tergu's various facilities are within walking distance of the residence. The many beautiful beaches along the north coast are just 6 kilometres from the accommodation. You can book a unique boat or diving excursion in Castelsardo or spend a day in Alghero, Stintino or on the Costa Smeralda.
Le Farfalle has a private swimming pool and it's also possible to rent a bicycle.

A perfect stay for those...
Residenza Le Farfalle is perfectly suited for couples and families looking for a beautiful apartment in the northern part of Sardinia with various beaches and sights within easy driving distance.
Accommodation & facilities:
• Swimming pool with panoramic view (opened ...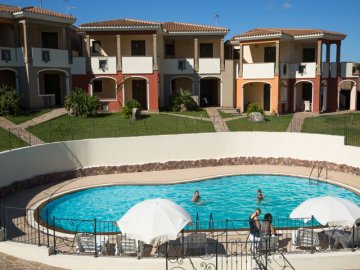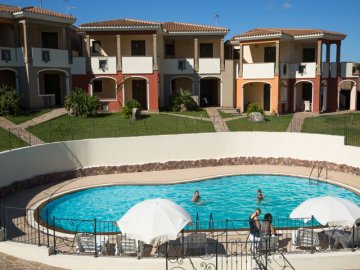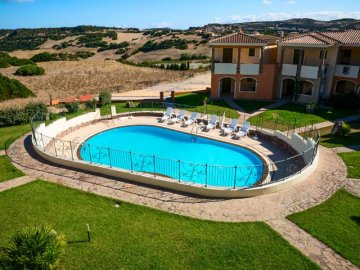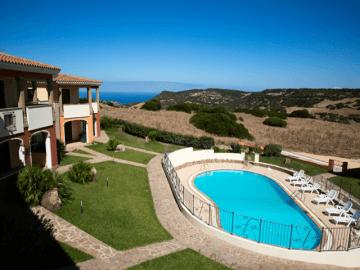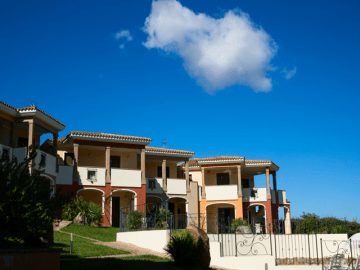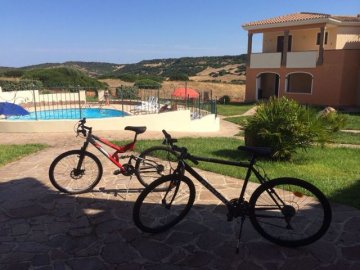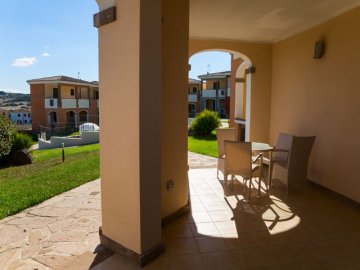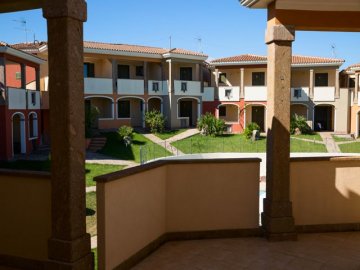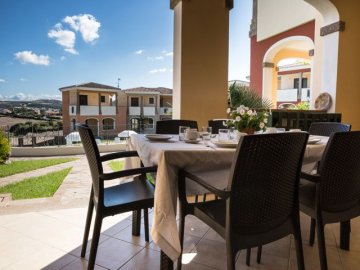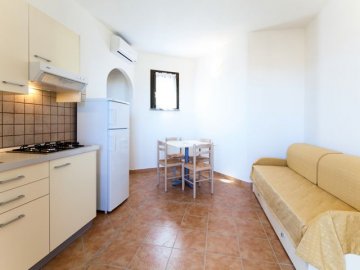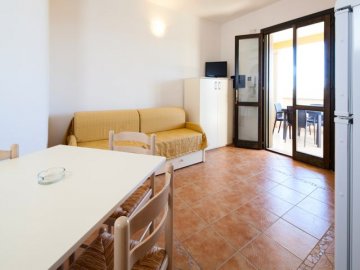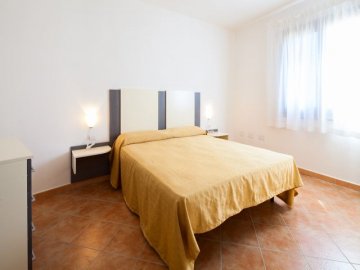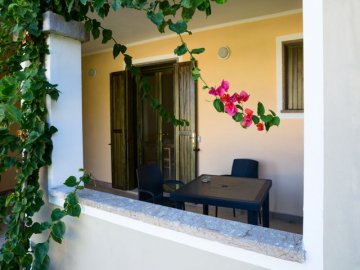 Residenza Le Farfalle
Valledoria
Valledoria is located in the province of Sassari, on the north coast of Sardinia in an area with numerous cultural sights and sports facilities. Together with the territories of Castelsardo, Isola Rossa and Badesi, Valledoria offers a spectacular combination of natural beauty, monuments, archaeological findings, spas, broad sandy beaches and colourful cliffs. The village overlooking the Gulf of Asinara has over 20 kilometres of white sandy beaches! The area is perfectly suited for aficionados of soccer, tennis, horse riding, hiking, diving, snorkelling, sport fishing, wind or kite surfing and sailing.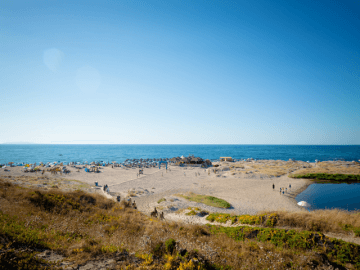 Discover the north-western province of Sassari
The province of Sassari is a fairly well-known province, due to the presence of the Fertilia Airport near Alghero which draws in many a tourist. Its eponymous capital, whose city centre consists of numerous narrow alleys, has a rich history. Villages such as Alghero, Stintino and the picturesque seaside town Castelsardo are the main highlights in the area, although the capital Sassari, which has been extensively renovated over the past years, is definitely worth a visit too.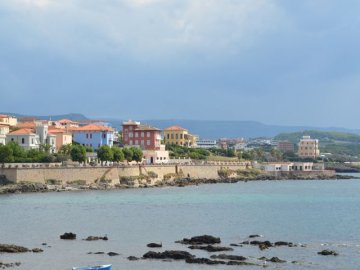 Lees meer
Prices
Rates are per apartment per night
Arrival: daily
Minimum stay: 4 nights, except during the high season: 7 nights

Book your holiday now and get a discount!
Early bird 2017:
• 10% discount when booking a stay at least 30 days in advance in the period 21.04 tot 01.06 and 15.09 tot 28.09.2018
• 8% discount when booking a stay at least 30 days in advance in the period 02.06 tot 03.08 and 25.08 tot 14.09.2018

No refund rates:
Get an even higher discount by opting for the No Refund rates. Upon confirming your booking, we'll kindly ask you to pay the total sum in advance. Please note that in case of cancellation there's no refund possible (our standard cancellation policy does therefore not apply).
• 15% discount on stays of 5+ nights in the period 21.04 tot 03.08 and 25.08 tot 28.09.2018
• 10% discount on stays of 7+ nights in the period 04.08 - 24.08.2018
Note: the no refund rates are not cumulative with the early bird offers.

The rental rate includes:
• Use of water, electricity and gas
• Wi-Fi
• Final cleaning (kitchen excluded, included for stays of 7+ nights)
• 1 parasol and 2 lounge chairs
• 1 parking space
• 1 set of bath towels and bed linen person per week
• Use of the washing machine, iron and ironing board
• Use of the swimming pool 9.5 - 28.9

Mandatory additional costs (to be paid on arrival):
• Deposit: € 100 (refundable)
• Final cleaning (compulsory for all stays of 6 nights or less): € 40 for a 2-room apartment - € 60 for a 3-room apartment

Supplements (optional):
• Air-conditioning: € 10 per night in a 2-room apartment, € 15 per night in a 3-room apartment
• Extra change of linen: € 12 per person per bath towels and bed linen set - € 7 bath towels or bed linen set (optional)
• Mountainbike rental: € 6 per person per hour
• Extra cleaning: € 35 for a 2-room apartment, € 50 for a 3-room apartment


Relax en go with the flow. Je komt als een ander mens terug
9.0
Peter Smeets
Locatie ligt mooi en maar is eenvoudig ingericht
7.0
Nicole