Agriturismo Is Cheas, San Vero Milis - Sardegna
The stunning agriturismo Is Cheas in west Sardinia is run by the young couple Juan Carlos and Francesca, who bought an estate near San Vero Milis to make their life-long dream come true; to build a sustainable agriturismo and to indulge their guests, staying in truly unique rooms, with pure Sardinian dishes made of fresh and local products.
Luxury farm stay in Sardinia
Is Cheas is a sustainable and eco-friendly farmhouse that is very quietly located in the countryside of San Vero Mili in the province of Oristano, not too far away from beautiful beaches. At this authentic holiday spot you can completely relax in one of the special rooms and relax by the swimming pool. You will also discover the pleasure of food and wine here. Only seasonal products are used, which come from a farmer from the local area or directly from their own garden. From the agriturismo you look out over the vineyard and the couple cultivates many vegetables, herbs, citrus fruits and mushrooms. Juan also has another passion: Taming of horses in a natural way. He is all too keen to carry out This activity on his estate. If you Want to know more about this, please feel free to ask Juan Carlos. He likes to teach you the tricks of the profession!
The agriturismo consists of 4 beautiful shepherds huts, so-called Pinnettas. These typically Sardinian huts are eco-friendly and built with local products, such as basalt blocks and sheep wool, which serves as isolation. The cosy and comfortable huts all have their own colour scheme and name. As a highlight, each hut has its own 5 square meter mini pool. Depending on the hut, it can accommodate 2 - 4 guests. Overlooking the pool and the vineyard, all huts feature a private bathroom and air-conditioning.
A perfect stay for those...
Is Cheas is perfectly suited for couples and families in search of nature and tranquility, combined with good quality food. It's the perfect base for a journey of discovery along the numerous villages, sights and beaches in west Sardinia.
Accommodation & facilities:
• Parking space
• Bar / Restaurant
• Swimm...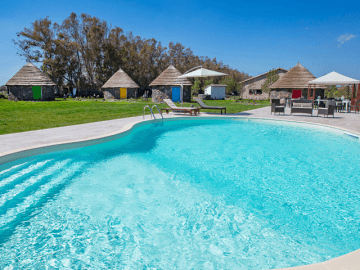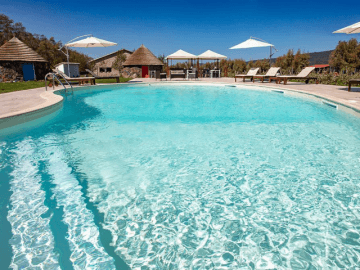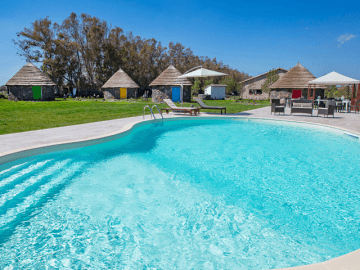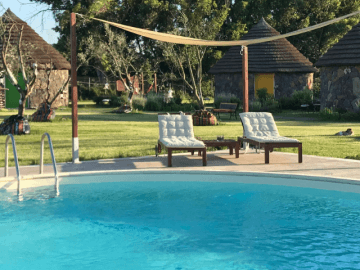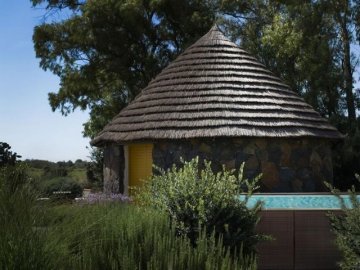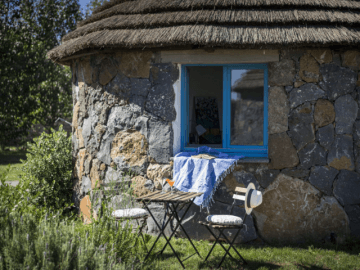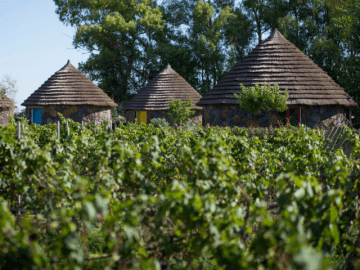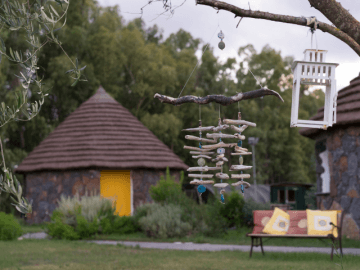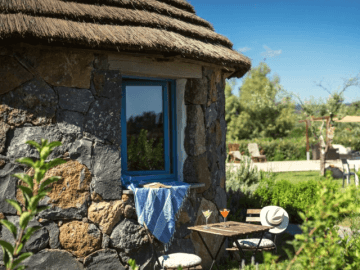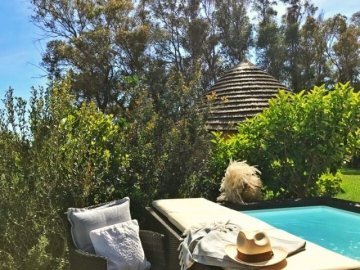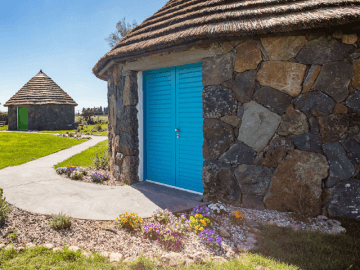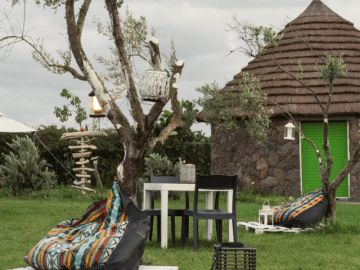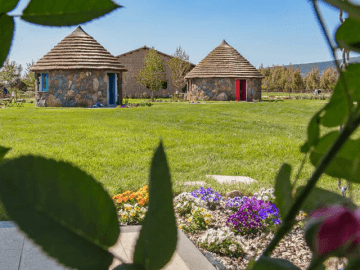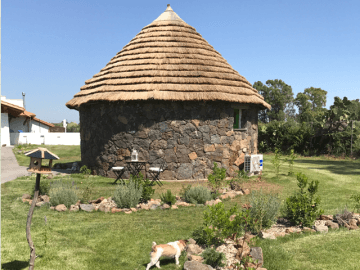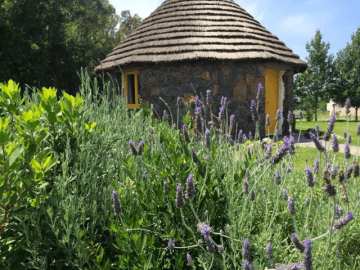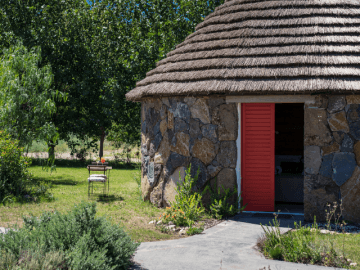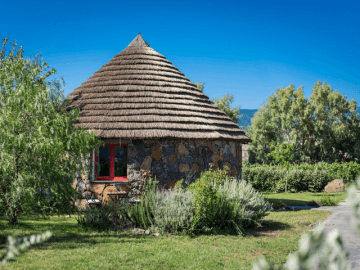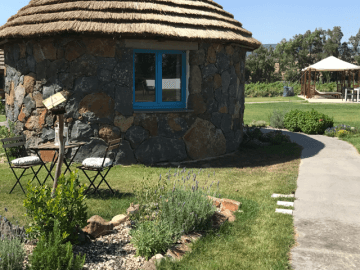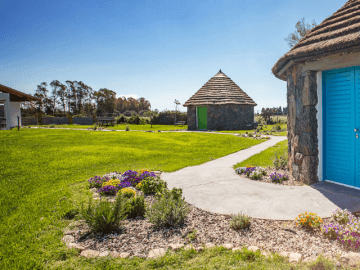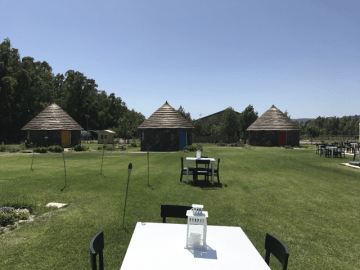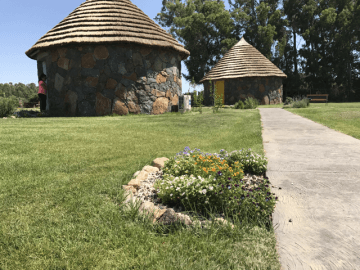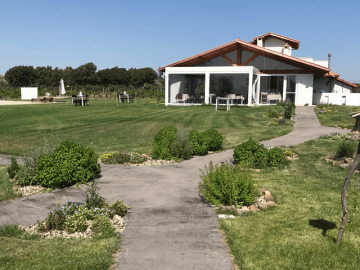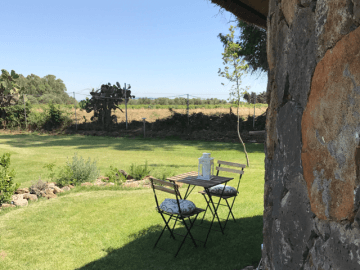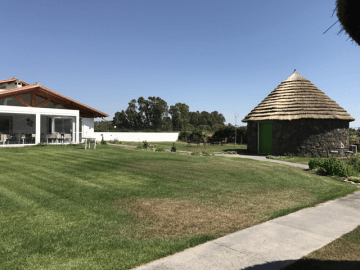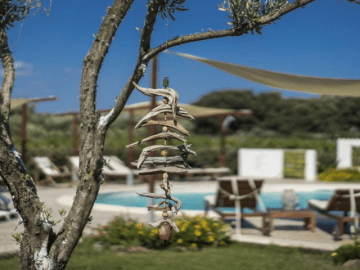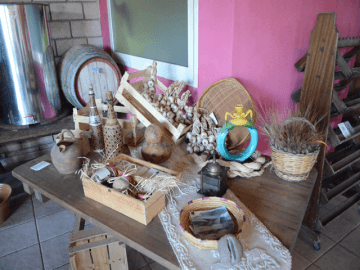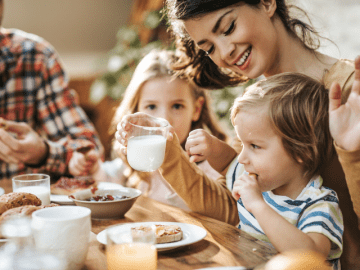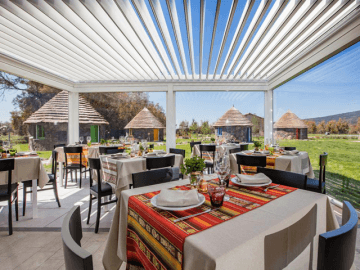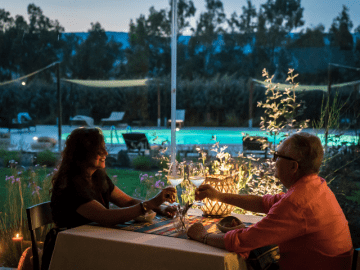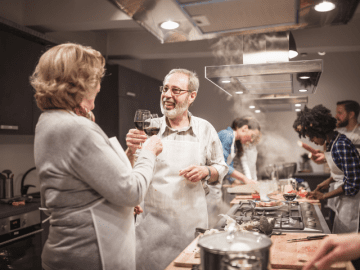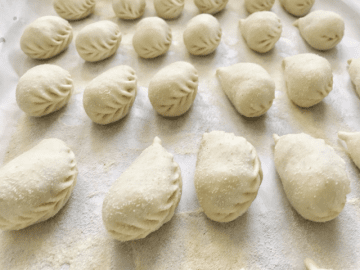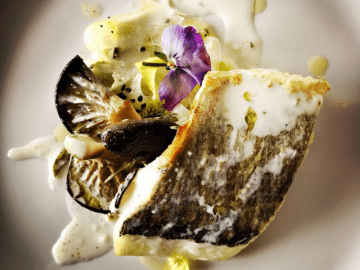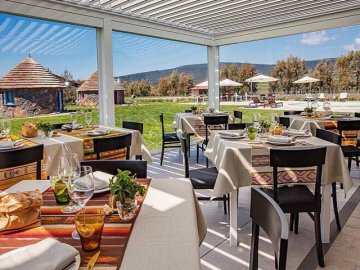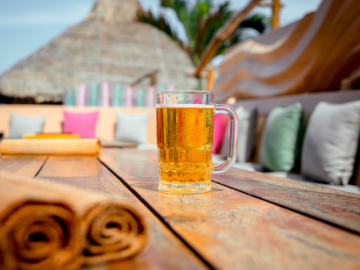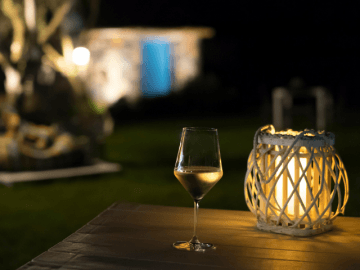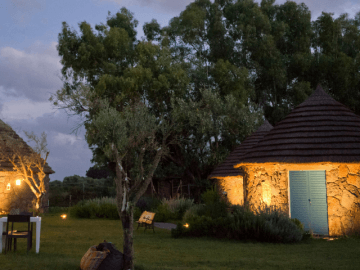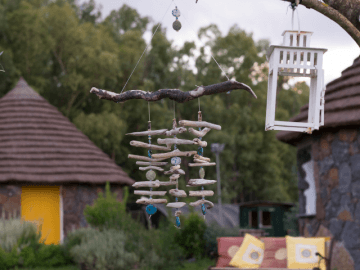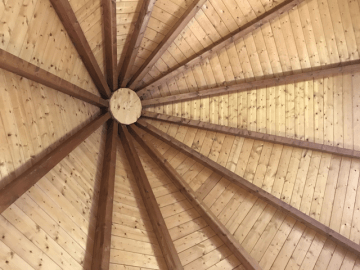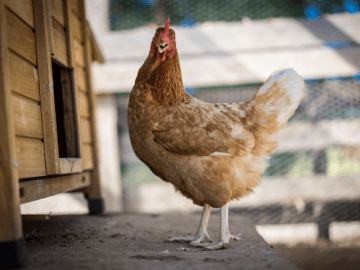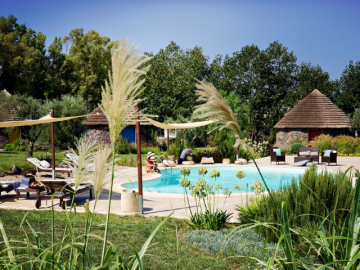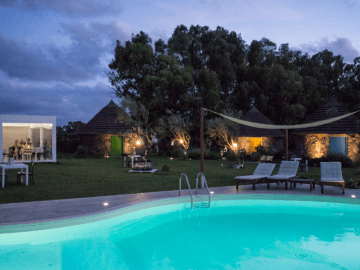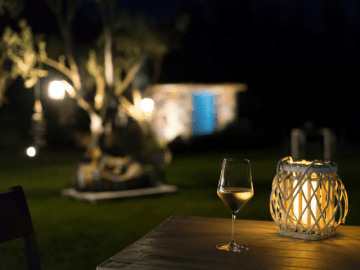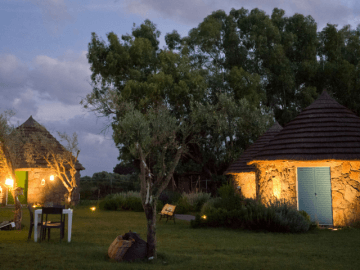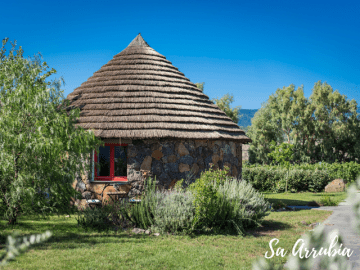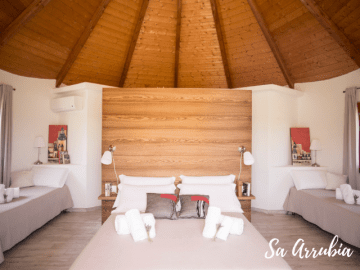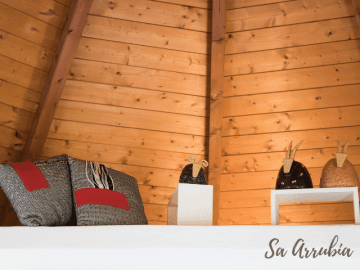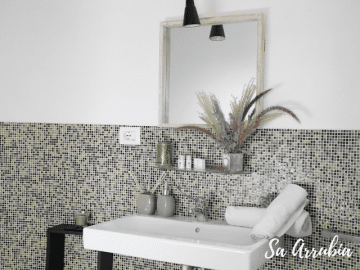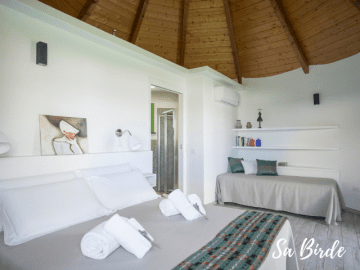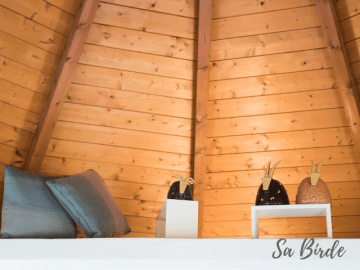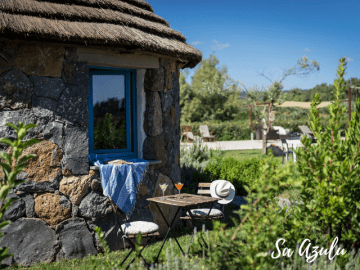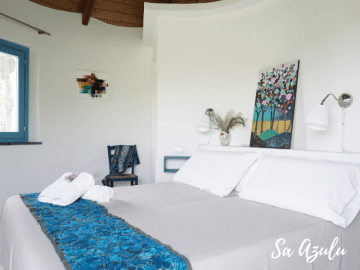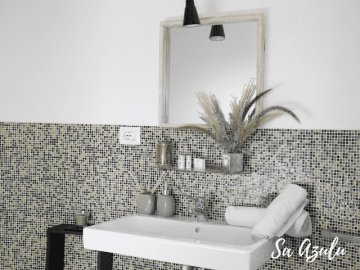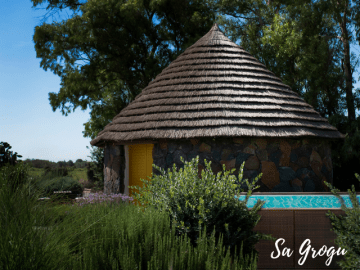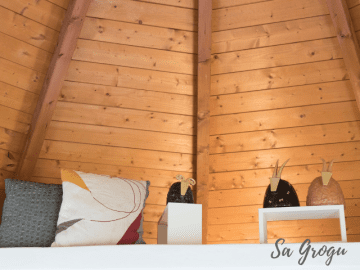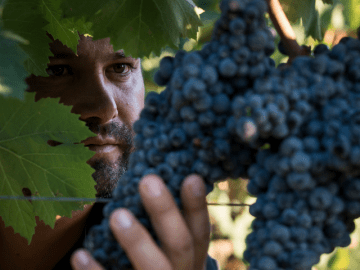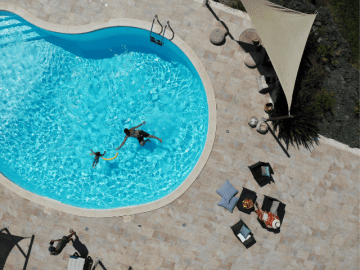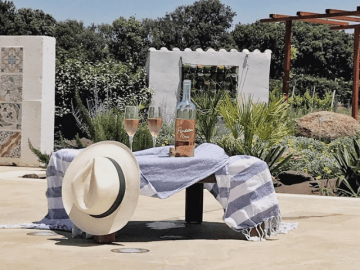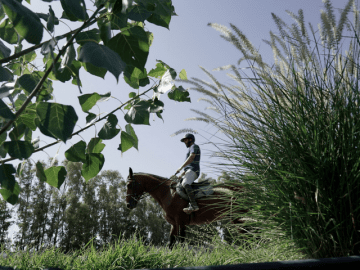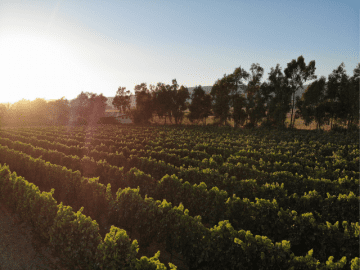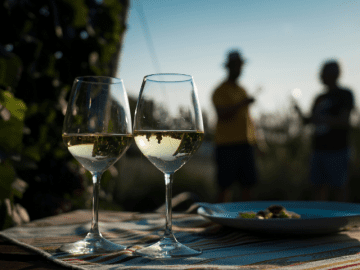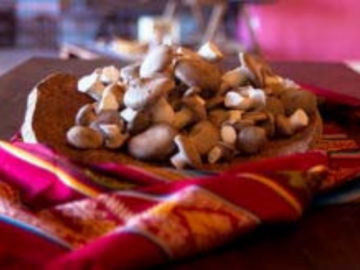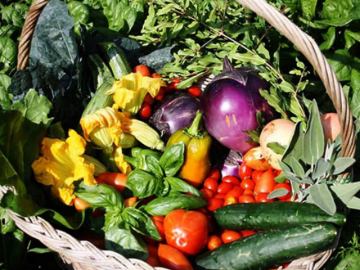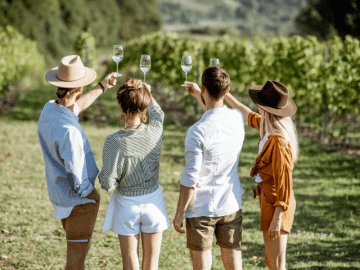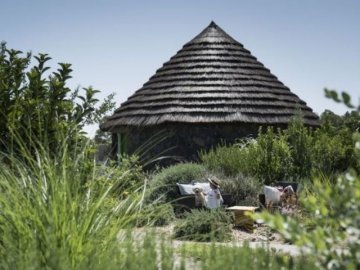 Agriturismo Is Cheas
San Vero Milis
San Vero Milis is a small village in the province of Oristano. Most of its inhabitants are employed in the agricultural sector or are responsible for the production of the renowned Vernaccia wine. Even though this western part of Sardinia is fairly unknown, it's definitely worth a visit. Highlights are the extraordinary beaches, the archaeological site of Tharros and the flocks of pink flamingos in the salt lakes. The village of Cabras, near San Vero Milis, is known for its bottarga. Golf aficionados can visit the beautiful 18-hole golf course of Is Arenas at ca. 13 km.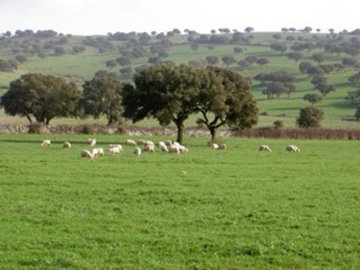 Discover the province of Oristano in west Sardinia
The province of Oristano and its eponymous capital are located in the western part of Sardinia. The fairly levelled area is relatively unknown to tourists. Nevertheless, the authentic town of Bosa and the other historic villages and archaeological sites with ancient roots in this region are definitely worth a visit. Oristano has extensive vineyards where the Vernaccia grape is grown. Don't forget to try a glass!
The coastal area of the Sinis peninsula is a protected marine reserve. The lake of Santa Giusta is inhabited by pink flamingos and other migratory birds. The fishing village of Cabras is renowned for the production of "bottarga" (roe), which is used in many Sardinian dishes. At the equestrian tournament "Sa Sartiglia", held in Oristano for the past 500 years on Carnival Sunday and Mardi Gras, masked horsemen galloping on steeds at breath-taking speed aim their swords at a tin star.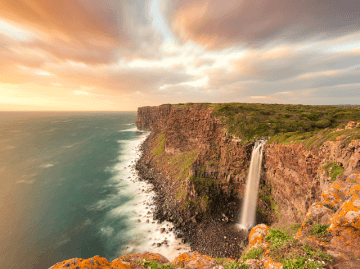 Lees meer
Prices
Rates are per room per night, breakfast and dinner included
Arrival: daily
Minimum stay: 2 nights

Additional options that you can book in advance:
• Cooking class: € 60 (60 minutes)
• Wine tour & Tasting: € 40 (60 minutes)
• Taming horses: € 60 (45 minutes)
Warum hat Familie R. ein viel kleineres Zimmer bekommen?
9,0
Gill
Fantastic food !!! Lovely people. Nice resort (Bed too short for us ...)
10,0
Meta en Edwin Aalbers
Onze favoriete plek. Rustiek gelegen, zeer veel persoonlijke aandacht van Francesca en Guan Carlos
10,0
Joze en Ronel
Top locatie, proper en continu paraat om te helpen
9,0
Dirk
Van sterrenniveau, nergens lekkerder gegeten deze vakantie
10,0
Nicole
Accommodatie viel wat tegen, eigenaren en medewerkers bijzonder vriendelijk
8,0
Super schöne und gepflegte Anlage mitten in der Natur
10,0
Nathalie und Lars
Vrijstaande Pinetta's ( herderhutten met rietendak) bij een mooi aangelegd zwembad
9.0
Peter en Saskia
Als je van heel rustig houd zit je hier zeker goed
9.0
Ingrid
Ik vond jullie geweldig. Na 1 telefoontje al met zo'n goed reisvoorstel komen!
10.0
Edith en Menno