Albergo Diffuso Aquae Sinis, Cabras - Sardinia
Close to Oristano, the charming Albergo Diffuso Aquae Sinis is located in Cabras, in a beautiful area with a rich history and near unique beaches of white quartz sand.
On the Sinis peninsula in west Sardinia the beautiful hotel Aquae Sinis Albergo Diffuso is located in between the bay of Is Arenas and the Gulf of Oristano. Both the peninsula, surrounded by clear blue waters, as well as the city centre of Cabras, known for her rich history, are definitely worth a visit.
The complex is built with local materials, keeping the traditional architecture from the 1700s in mind.
Albergo Diffuso Aquae Sinis has 5 double rooms, 1 family room and 2 romantic suites provided with all the modern comforts. All rooms have been decorated according to the traditional architecture. The warm ambiance is enhanced by the wooden ceilings and beautiful colours used in the guest rooms.
Apart from the main building where the reception, restaurant and some of the rooms are housed, Aquae Sinis Albergo Diffuso consists of 2 other buildings. The garden, filled with indigenous plants, is a perfect place to relax. The fully equipped wellness centre offers massages and beauty treatments. The chef serves local products in his restaurant or on the terrace outside.
A perfect stay for those...
Aquae Sinis Albergo Diffuso is perfectly suited for couples and families looking for a holiday in a fairly undiscovered part of Sardinia that is definitely worth exploring! This accommodation in the west can also be integrated in a round trip across Sardinia.
Accommodation & facilities:
• Air-conditioning
• A la Carte restaurant ...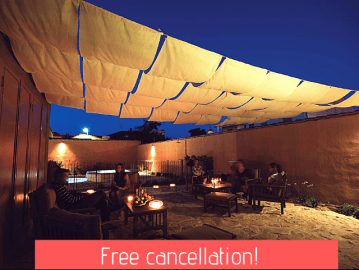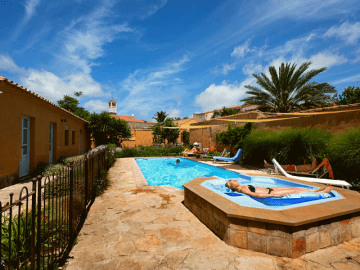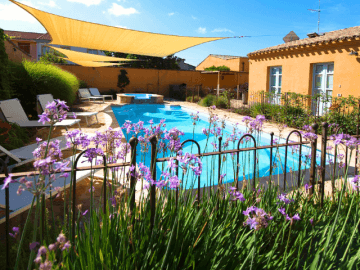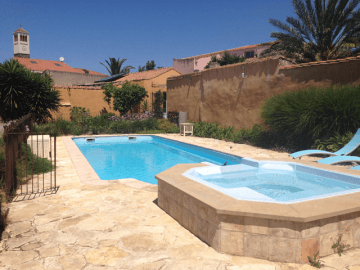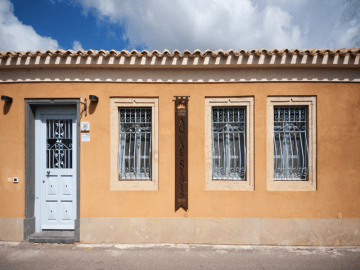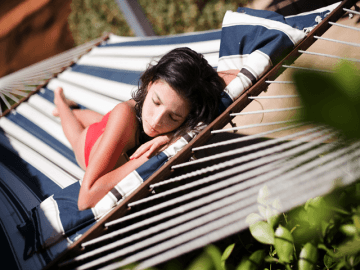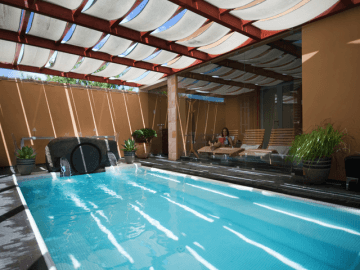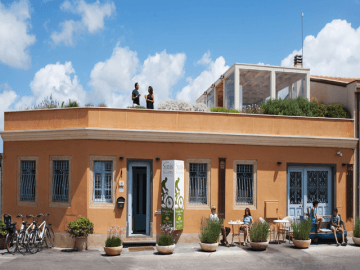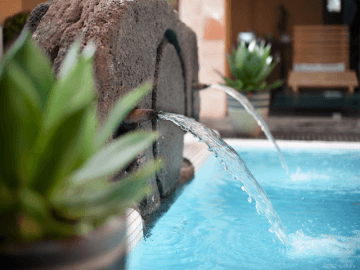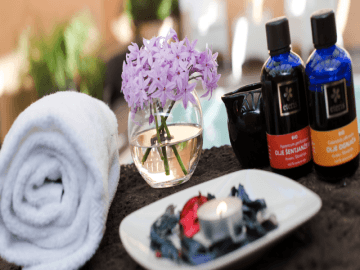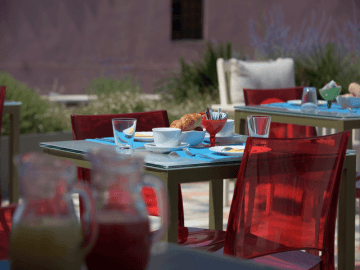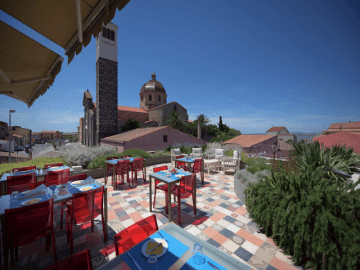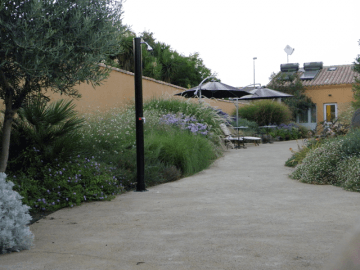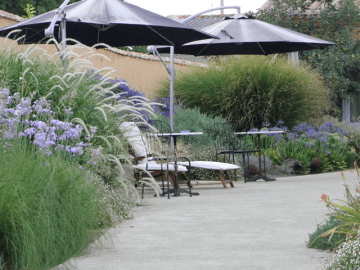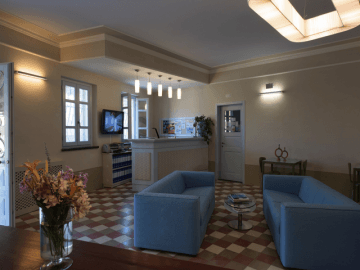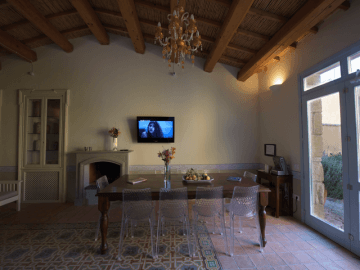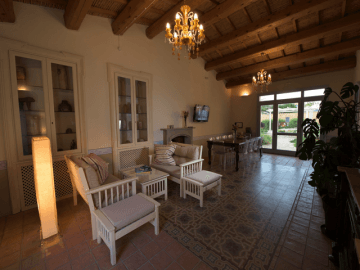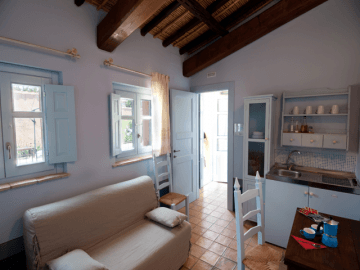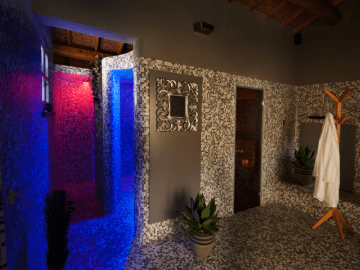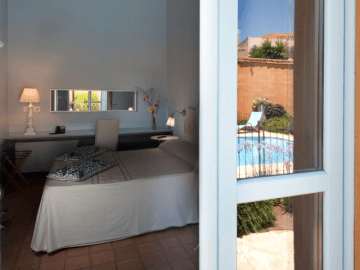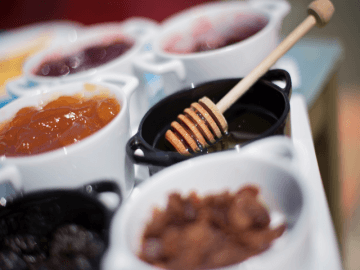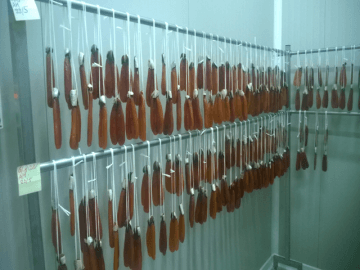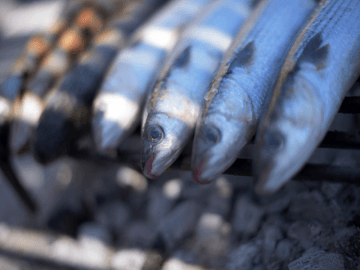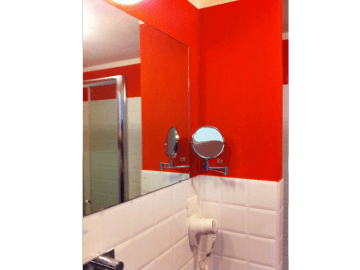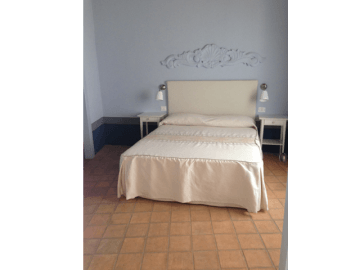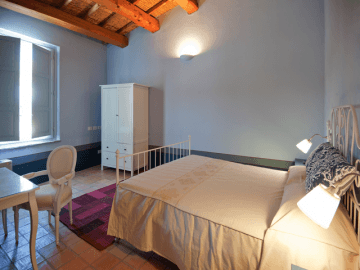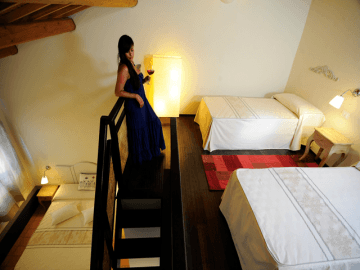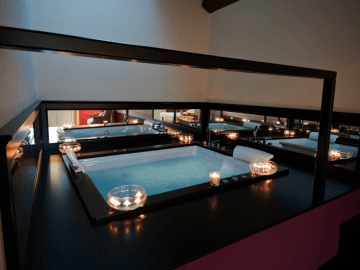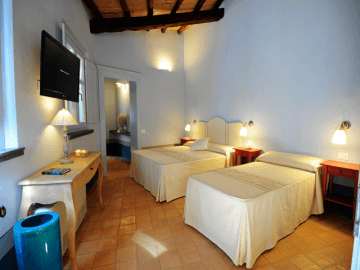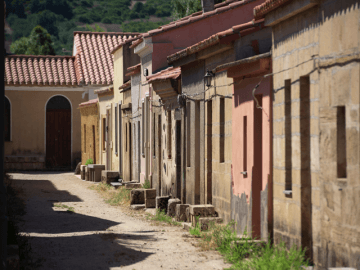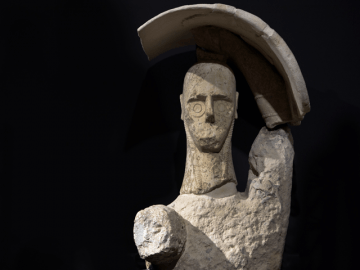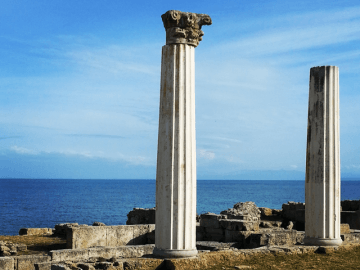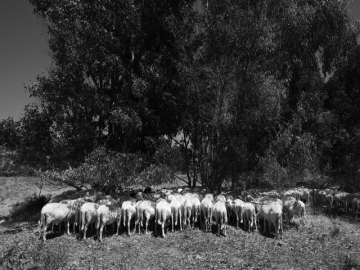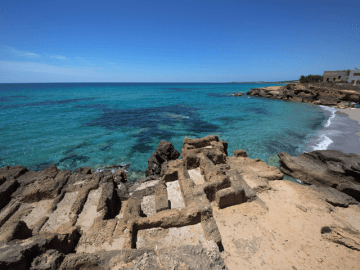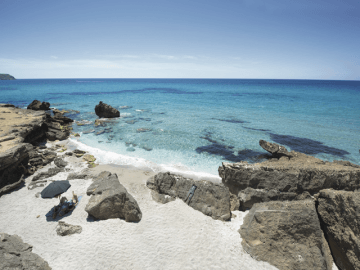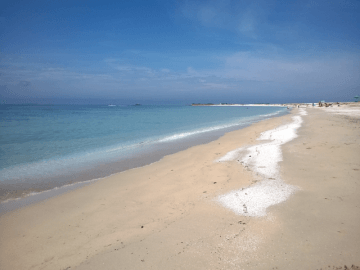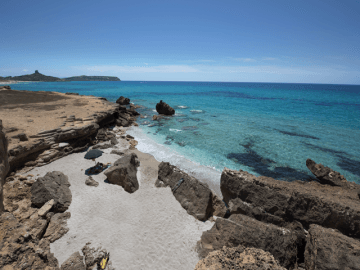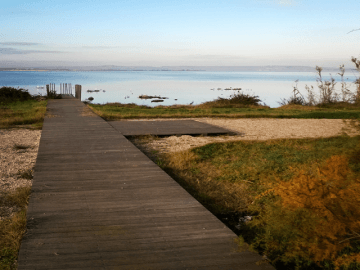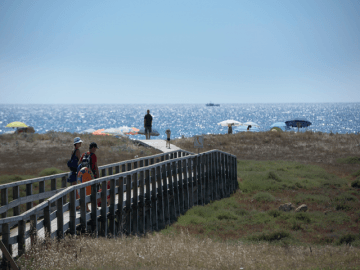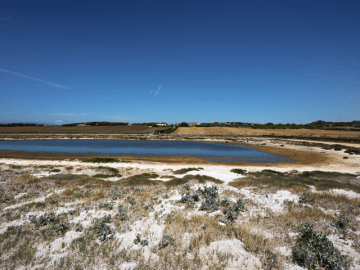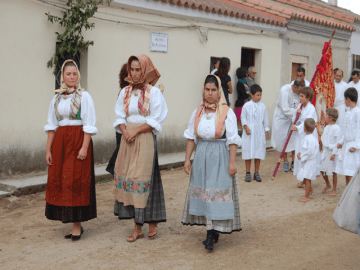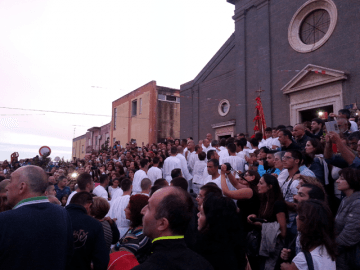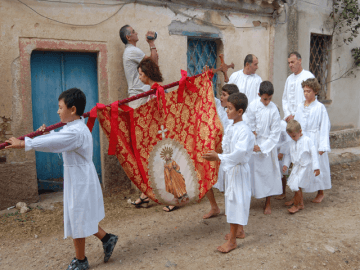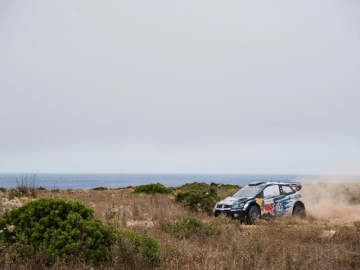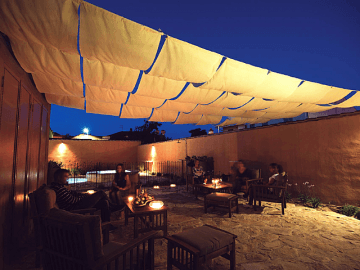 Albergo Diffuso Aquae Sinis
Cabras
Located north of Oristano, Cabras is one of the most important fishing villages, renowned for the production of the Sardinian specialty "bottarga"; pressed and salted mullet roe, served in slices on bread or grated over pastas together with olive oil and garlic. The fish swim back every year to the lagoon, the "stagno" of Cabras, to reproduce. Cabras and Santa Giusta, south of Oristano, are both known because of the crafted wicker boats, called "is fassonis". Many birds fly to Cabras each year because of the presence of both salt and fresh water, turning the area into a paradise for birdwatchers as well. The fresh water area, swamp included, stretches over 2000+ hectares.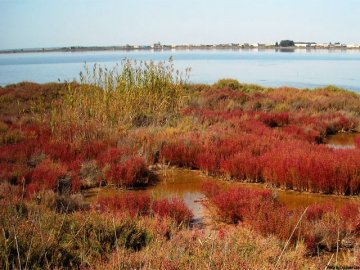 Discover the province of Oristano in west Sardinia
The province of Oristano and its eponymous capital are located in the western part of Sardinia. The fairly levelled area is relatively unknown to tourists. Nevertheless, the authentic town of Bosa and the other historic villages and archaeological sites with ancient roots in this region are definitely worth a visit. Oristano has extensive vineyards where the Vernaccia grape is grown. Don't forget to try a glass!
The coastal area of the Sinis peninsula is a protected marine reserve. The lake of Santa Giusta is inhabited by pink flamingos and other migratory birds. The fishing village of Cabras is renowned for the production of "bottarga" (roe), which is used in many Sardinian dishes. At the equestrian tournament "Sa Sartiglia", held in Oristano for the past 500 years on Carnival Sunday and Mardi Gras, masked horsemen galloping on steeds at breath-taking speed aim their swords at a tin star.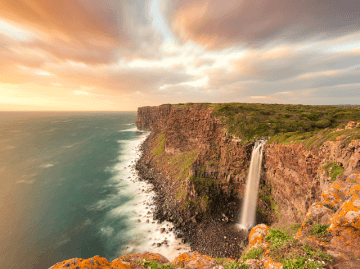 Lees meer
Prices
Rates are per person per night, breakfast included
Arrival: daily
Minimum stay: 1 night

Book your holiday now and get a discount!
• Stay 7 = pay 6 nights

Discountsn:
• 3rd bed for children 0 - 5 years: free
• 3rd bed 6+ years: 50%

Supplements:
• Half board: € 30 per adult per night (children 6 - 11 years: € 18, 0 - 5 years: € 8)
• Pets: small pets are allowed on request and for a fee. Surcharge € 10 per day

Albergo Diffuso Aquae Sinis
Jullie boden meer dan we hadden verwacht. Fraaie wandelingen door het mooie Sardinië en logeren in bijzondere onderkomens.
7.8
Bram van Splinteren (NL)
Zeer gevarieerde natuur en nog niet zo toeristisch. Sardinië is heel anders dan Italië.
7.0
Valentijn (NL)
Leuke locatie. De pizza's aan de boulevard kunnen we aanbevelen!
8.0
Mevrouw Nollen (NL)