Hotel Sa Contonera***, Arbatax - Sardinia
The well-cared for 3-star hotel Sa Contonera is located on the east coast of Sardinia. Its location near various spectacular beaches, the homely ambiance, the pool and the cosy restaurant will undoubtedly contribute to a wonderful holiday at Arbatax!
Both the eastern and central part of Sardinia are within easy reach when staying at this 3-star hotel, waiting to be discovered by you! Here you'll be staying just 1,5 kilometres from the beach and close to many other beautiful beaches in the Ogliastra region. The city centre of Arbatax is 3 kilometres from Sa Contonera.
Sa Contonera has 34 comfortable hotel rooms, whose styles and interiors may mutually differ. The rooms are divided into Standard, Comfort and Superior. The Comfort rooms have a small ornamental balcony, while the Superior rooms have a spacious private terrace (possibly) overlooking the pool. All rooms have air-conditioning, Wi-Fi and satellite TV.
The accommodation is provided with all the modern comforts. The swimming pool with hydro massage is surrounded by a solarium with lounge chairs and parasols. On the roofed terrace overlooking the pool you can enjoy an Italian breakfast buffet in the morning. Sa Contonera's restaurant serves tasty Sardinian dishes at night.
A perfect stay for those...
Hotel Sa Contonera is a lovely hotel for travellers looking for a nice accommodation near both beaches and cultural sights to come home to after a day of exploring.
Accommodation & facilities:
• Parking space
• Reception 24/7
• Restaur...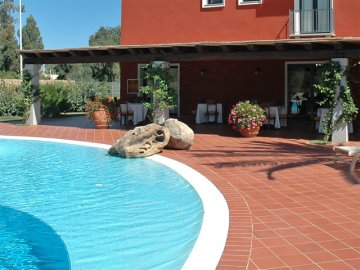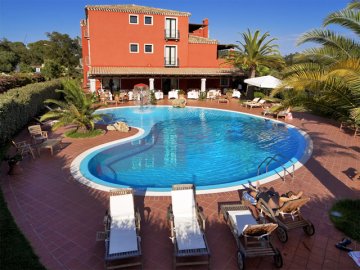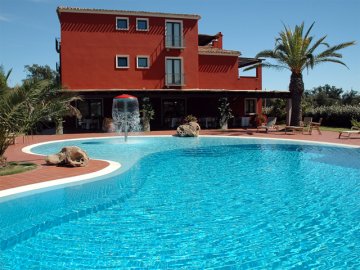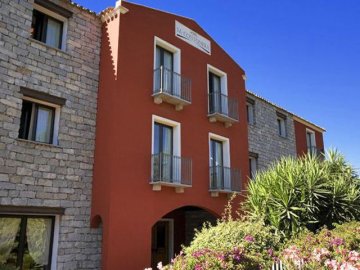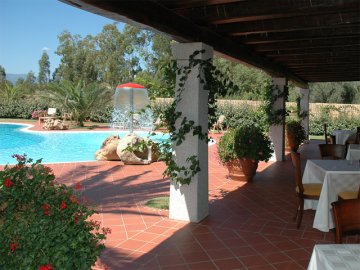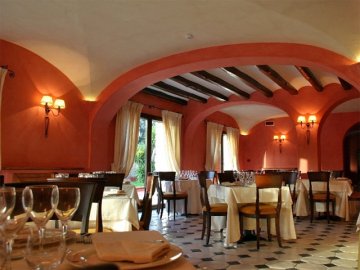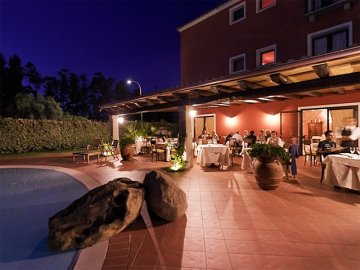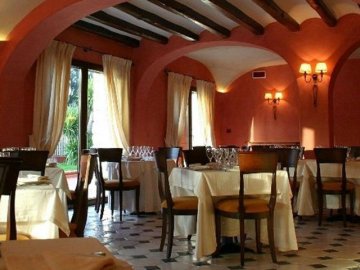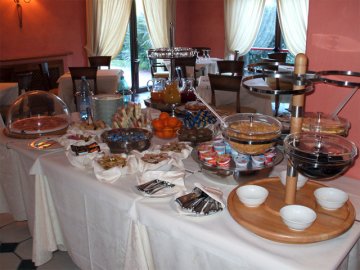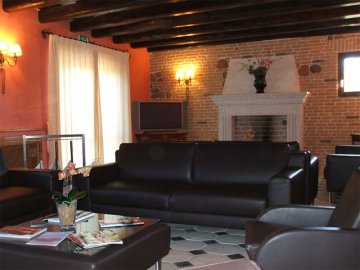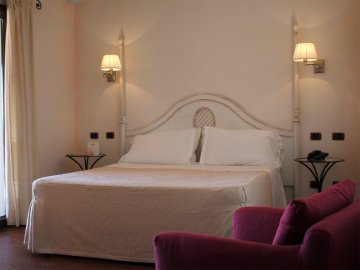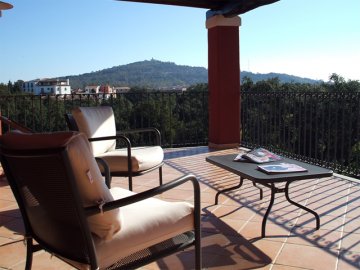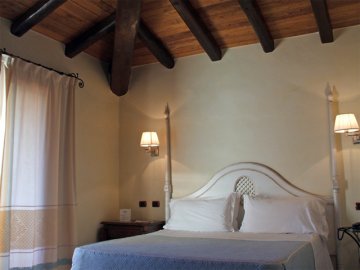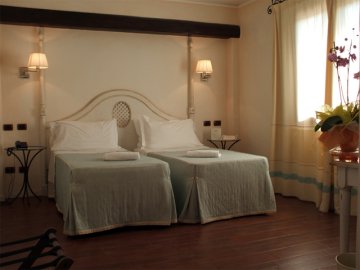 Hotel Sa Contonera
Arbatax
Arbatax is the largest hamlet of Tortoli, located in the province of Ogliastra. Its name derives from the Arabic "arba'at'ashar", meaning "fourteenth tower", referring to the light house located on the cast. The former fishing village has been transformed into a fairly important harbour. The village itself is renowned for the red cliffs ("rocce rosse") disappearing into the blue waters. It's also the terminal station of the narrow-gauge railroad of the Trenino Verde.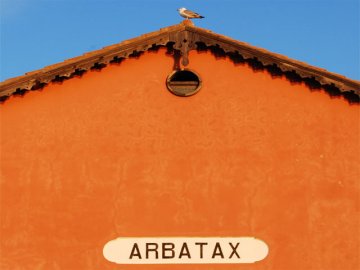 Discover the province of Ogliastra in east Sardinia
In east Sardinia Ogliastra, a province established in 2001 when the number of Sardinian provinces was doubled, stretches from the peaks of the Gennargentu mountain range to the Tyrrhenian sea. Its landscape is varied; the coastline is known for the impressive red cliffs and hidden bays while the inland consists of high rugged mountains. The area is therefore popular among both beach lovers and active travellers alike.
Driving upwards via Baunei, you'll arrive at the high plateau Altopiano di Golgo, where you can explore the spectacular hiking trails. With a bit of luck you get to spot donkeys, horses, cows, wild boars and goats along the way. If a bit of climbing doesn't scare you, we highly recommend descending to the "pearl of Baunei"; the stunning bay of Cala Goloritzè.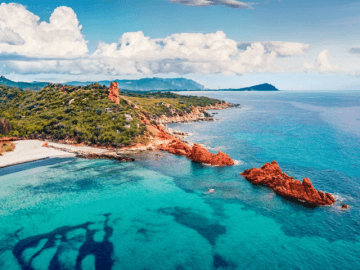 Lees meer
Prices
Rates are per person per night, breakfast included
Arrival: daily
Minimum stay: 1 night, except in august: 3 nights

Discounts for children:
• 0 - 1,99 years: cot € 15
• 2 - 11 years: 18%
Prachtig en zeer gastvrij hotel
9.0
Peter Dost
Mooi ingericht hotel. Mooi zwembad. Jammer dat het langs de weg ligt. Airco werkte niet helemaal goed.
8.0
Mw. De Blois (NL)
Niet vriendelijk
6.0
Dhr. van Geert (BE)
Wij komen zeker een keertje terug, hele leuke kleinschalige hotels. Netjes, zeker voor de 3-sterren accommodaties.
7.0
Mevr. Vermeulen (NL)
Zeer mooi, heel behulpzame bevolking, veel goede ervaringen.
9.0
Mw. de Coninck (BE)
Fijn eiland, heerlijke temperaturen.
7.0
Mw. Loppé (NL)
Ligging viel wat tegen
7.0
Erica (NL)
Niet zo klantvriendelijk
7.0
Anoniem (NL)
Mooi hotel, prima kamer, gratis Wifi, heerlijk eten!
8.0
Mw. Fransen (NL)