Villa Asfodeli Hotel **** Tresnuraghes - Sardinia
Villa Asfodeli is a charming bike hotel with pool in the small village Tresnuraghes, close to the west coast of the island and to the historic town of Bosa. A beautiful destination for travellers in search of tranquillity! At Villa Asfodeli you can book a stay based B&B or book a private apartment.
In the heart of the small village of Tresnuraghes the beautiful Liberty Villa, dating back to 1925, consists of 3 buildings; Villa Liberty, Le Tinaie and Casa Antica. The complex is surrounded by a well-cared for Mediterranean garden with a path leading to the pool. Hotel Villa Asfodeli consists of both hotel rooms and independent apartments.
The small wellness centre offers the perfect way to relax during your stay. The more active travellers can rent a bicycle and discover the area by bike.

Villa Liberty is the heart of Hotel Asfodeli because of its warm colours, the stunning view, the lands surrounding the building and the clear blue sea in the background. Although the architecture and interior both remind you of the villa's past, the 8 guest rooms, 2 junior suites and regular suite at Villa Liberty are equipped with all the modern comforts. Guests looking for more luxury can book the (junior) suite or the superior room which feature a hydro massage bath or sauna / shower cabin. The (junior) suites are provided with a kitchenette as well.
"Casa Antica", with wrought iron and Sardinian stone decorations, houses 3 rooms, two of which have their own balcony while the third one, on the ground floor, has its own courtyard.
The old house "Le Tinaie" is located close to the pool. In past times this building was used to store agricultural machinery; nowadays it houses 3 guest rooms. Every guest here can enjoy the view across the garden and the sea from a private balcony.

A perfect stay for those...
Hotel Villa Asfodeli is a perfect accommodation for travellers looking for a quiet, authentic hotel wanting to explore the western coast of Sardinia by car. This accommodation is very well suited for travellers enjoying a round trip across the island as well.
Accommodation & facilities:
• Parking space
• Air-conditioning
• Wi-F...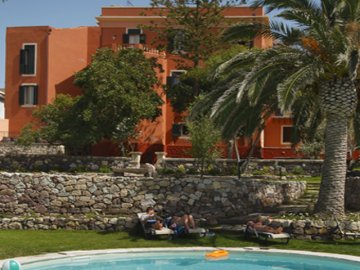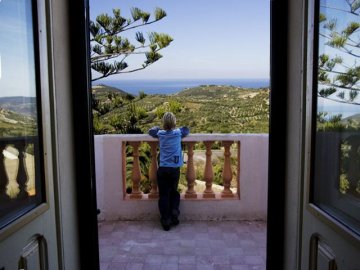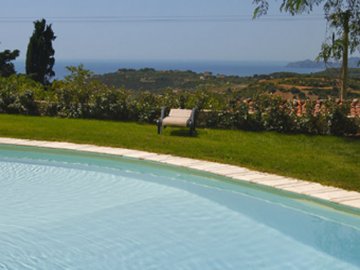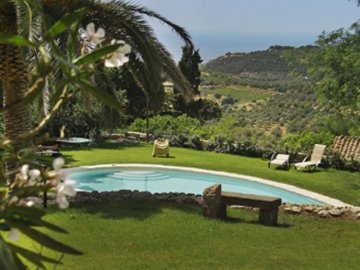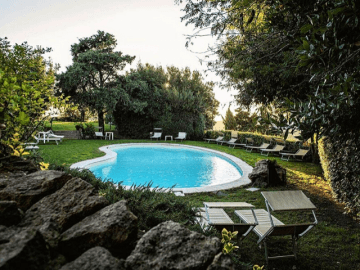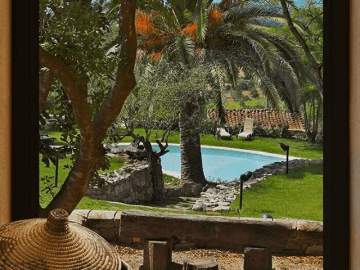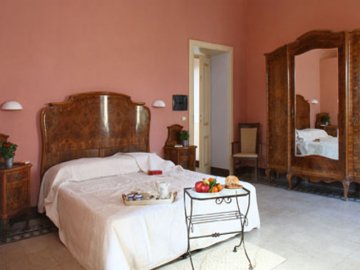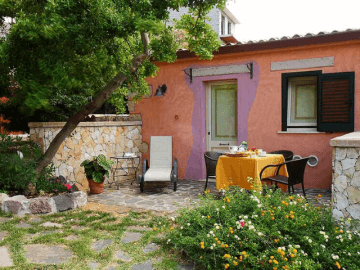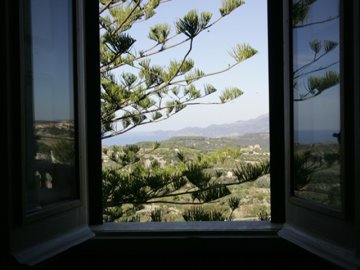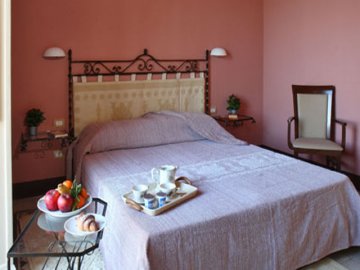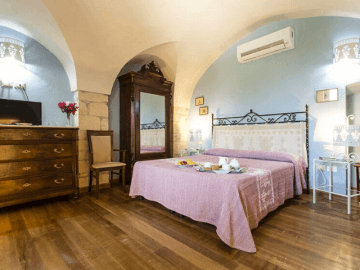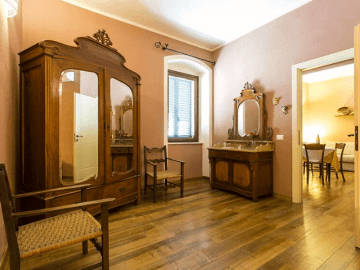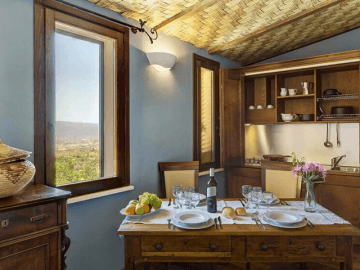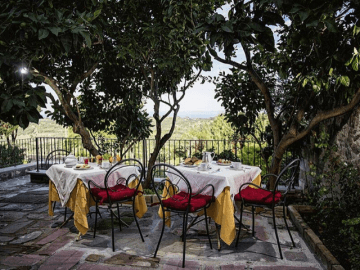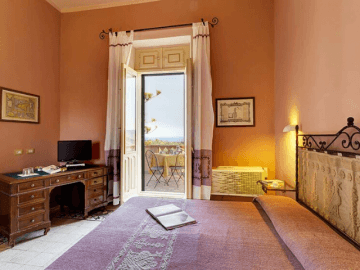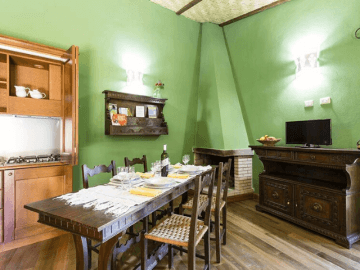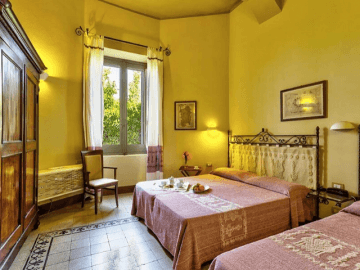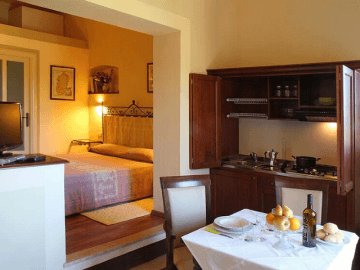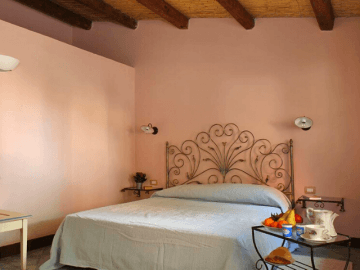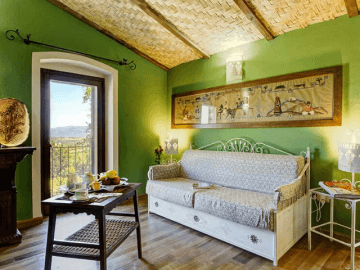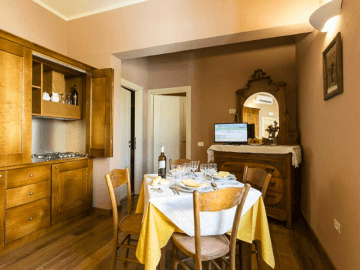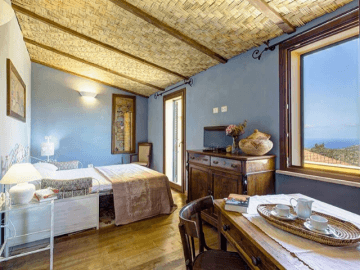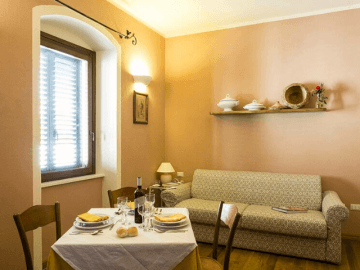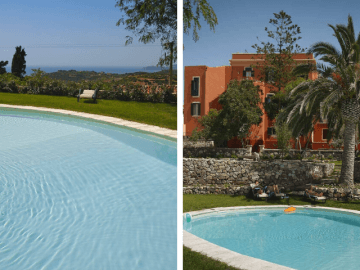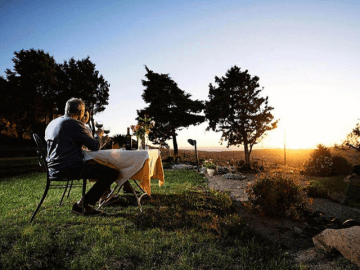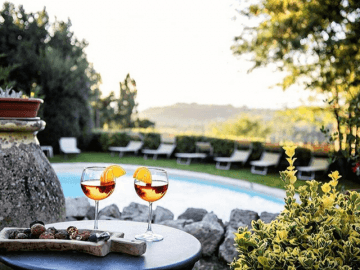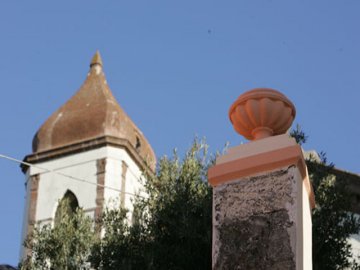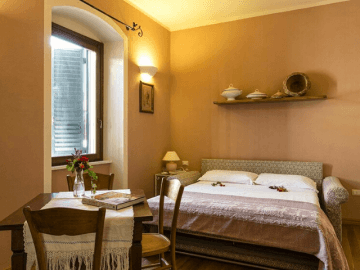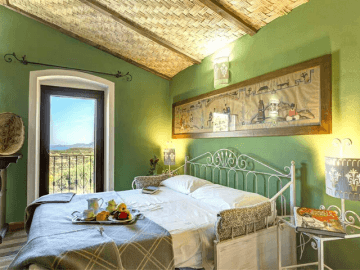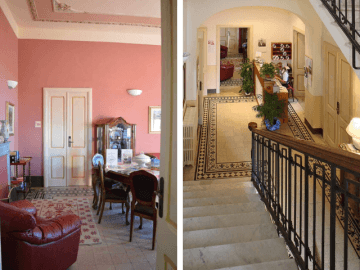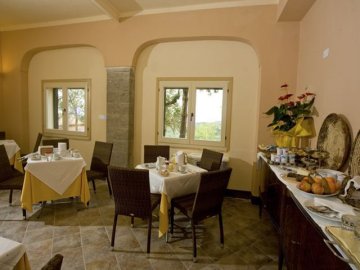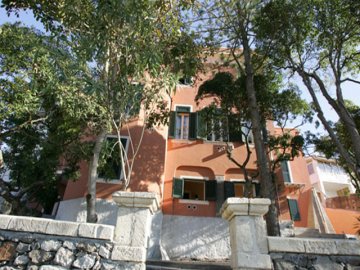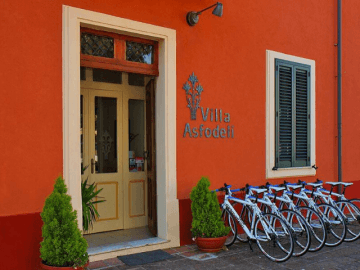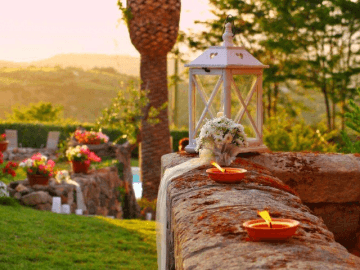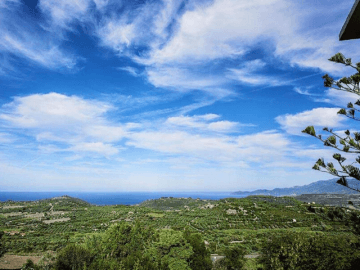 Hotel Villa Asfodeli
Tresnuraghes
Sardinia, as you hardly know it, is the agricultural community of Tresnuraghes in the west of the island, which merges almost seamlessly into the neighboring community of Magomadas. A small city center around the village church, historic squares, a few village cafes and otherwise mainly farms and a few cute accommodations that you might not expect here. From the village you can easily reach the beaches of Porto Alabe by car. The ocher-colored, coarse-grained, wide sandy beach framed by overgrown sand dunes. At the most, there is a bit of activity during the high season, the rest of the year it is deserted. It is also really deserted around the old watchtower of Punta Foghe, to which a bumpy narrow coastal road leads. The world seems to end here!
Each small village in the area has its own characteristics. Flussio is known for its basketry and there are colorful murals and many fountains to discover in Tinurra. If you are looking for more color and cosiness go to
Bosa
: the town on the river is not only known for its wine, but especially for its traditional festivals!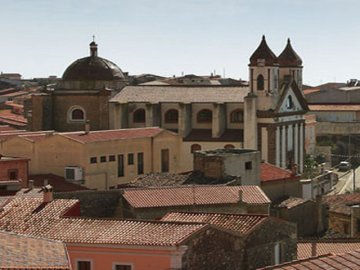 Discover the province of Oristano in west Sardinia
The province of Oristano and its eponymous capital are located in the western part of Sardinia. The fairly levelled area is relatively unknown to tourists. Nevertheless, the authentic town of Bosa and the other historic villages and archaeological sites with ancient roots in this region are definitely worth a visit. Oristano has extensive vineyards where the Vernaccia grape is grown. Don't forget to try a glass!
The coastal area of the Sinis peninsula is a protected marine reserve. The lake of Santa Giusta is inhabited by pink flamingos and other migratory birds. The fishing village of Cabras is renowned for the production of "bottarga" (roe), which is used in many Sardinian dishes. At the equestrian tournament "Sa Sartiglia", held in Oristano for the past 500 years on Carnival Sunday and Mardi Gras, masked horsemen galloping on steeds at breath-taking speed aim their swords at a tin star.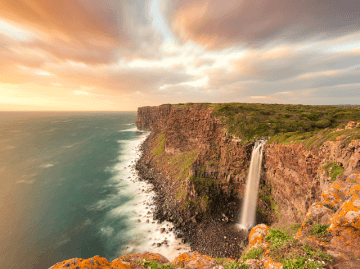 Lees meer
Prices
Rates are per person per night, breakfast included
Arrival: daily
Minimum stay: 1 night

Supplements:
• Cot 0 -2 years: € 10 per night
• 3rd bed: € 35 per night
Von der Villa Asfodeli war es doch relativ weit nach Bosa um einkaufen zu können
8,0
J. Kühl
Beetje gedateerd, prima ontbijt, vriendelijk
8,0
Anoniem
+ Schöner Garten mit Aussicht. - Keine Motorradparkplätze. Kein Restaurant. Einziges Restaurant nebenan mit mangelhafter Qualität.
7,0
Anoniem
Historisch pand midden in een klein dorpje met achter het huis een prachtige tuin met uitzicht en zwembad
8,0
Fam. Jansen
Erg leuk hotelletje met een leuke sfeer en vriendelijk personeel een aanrader en leuke omgeving en tips als je er om vraagt
9,0
Dick
Geweldig uitzicht en mooie lokatie!! Een aanrader voor rustzoekers
10,0
Anke en Gerrit
Very charming hotel with friendly service
9.0
Aernout
Villa Asfodeli is een leuk dorpshotel
8.0
Carolien
Nice but small room
7.0
Jacqueline (NL)
Nice place for those seeking silence
8.0
I. Kleinendorst (NL)
Cosy hotel with a very friendly staff
8.0
Frans & Mady
Bike hotel?
6.0
A. van der Hoorn (NL)
Charming hotel, wonderful view
9.0
Dhr. Baks (NL)
Fantastic
9.0
Mw. de Hoon (NL)
George Clooney was there during our stay!!!
8.0
Mw. Groeneveld (NL)
Visit the beautiful wall paintings of Tinnura
7.0
Mevr. M Paquaij (NL)
Great authentic building
9.0
Dhr. van Roy (BE)
Excellent location
8.0
Anoniem (NL)