Locanda Da Renzo, Siamaggiore - Sardinia
The unique Locanda Da Renzo is located at a few kilometres from Oristano and the beautiful beaches along the Sinis peninsula. Hotel Ristorante Da Renzo offers a high-quality restaurant, a refreshing pool and comfortable rooms. A lovely stop over for a culinary stay in west Sardinia!
Locanda da Renzo started out as a restaurant in 1985. The kitchen serves the pure and elegant flavours that characterise the traditional "osteria". The chef's tasty dishes are paired with local wines. The guest rooms were added a few years later. After having explored the western part of Sardinia, you can enjoy a refreshing dive in the pool or read a book in one of the many seating areas in the green garden.
Both the double and the family rooms are decorated with authentic Sardinian details. Each room features air-conditioning, a TV, refrigerator, bathroom with shower and a safe. The room and bathroom are cleaned daily.
A perfect stay for those...
Locanda Da Renzo is perfectly suited for couples and families looking for a unique stay with pool and excellent kitchen in west Sardinia.
Accommodation & facilities:
• Restaurant
• Swimming pool
• Parking pla...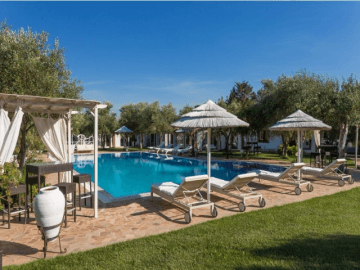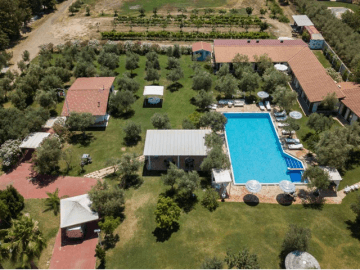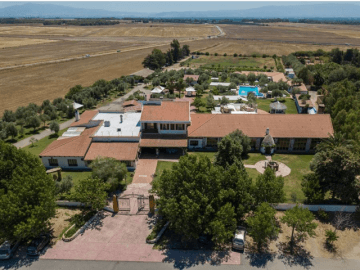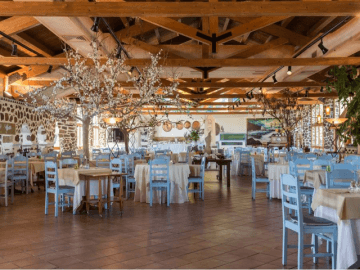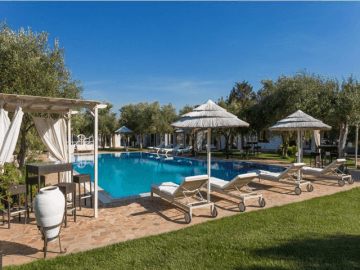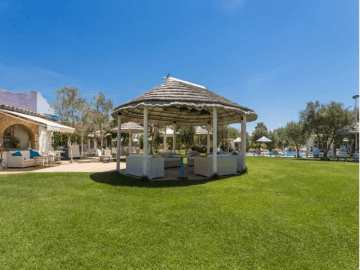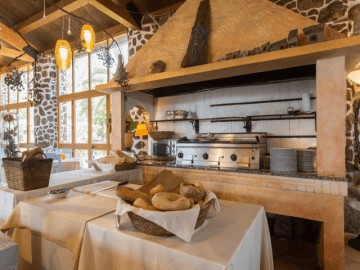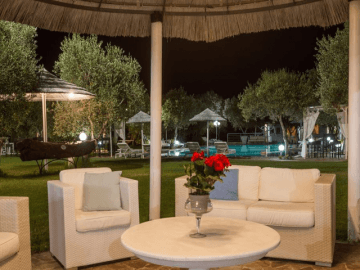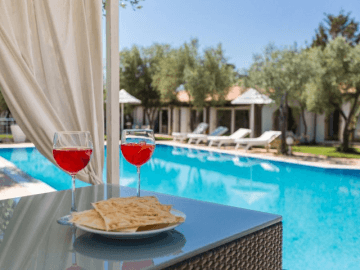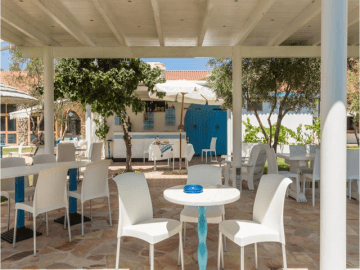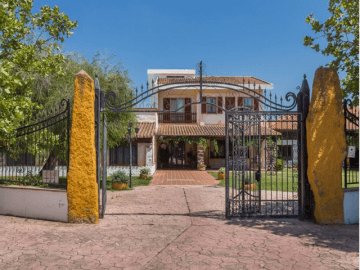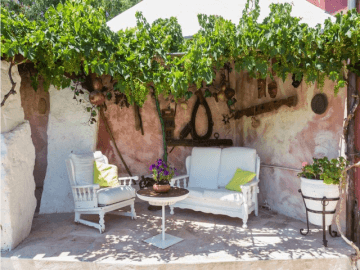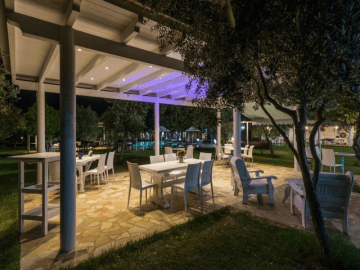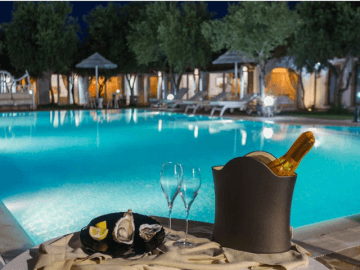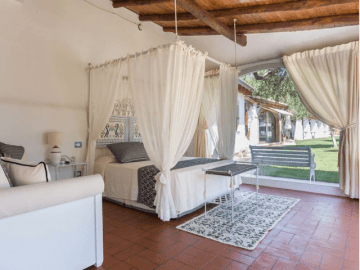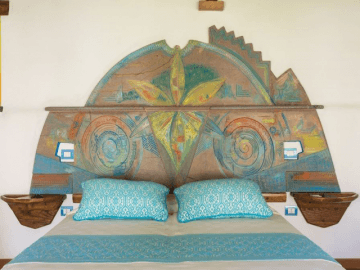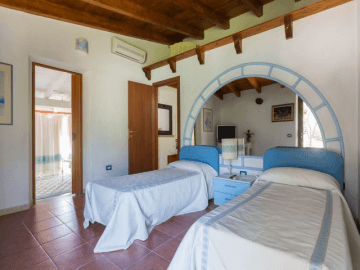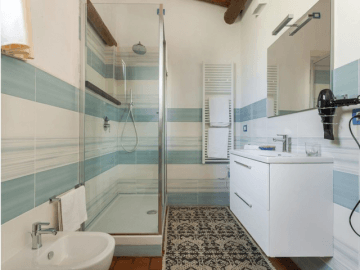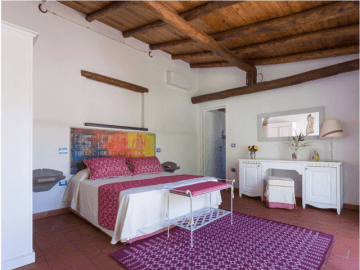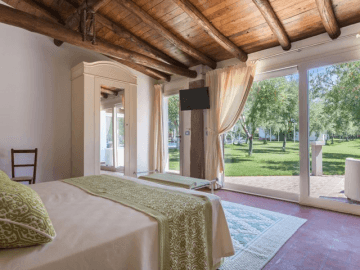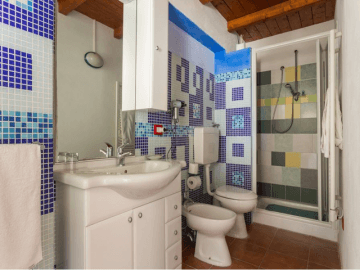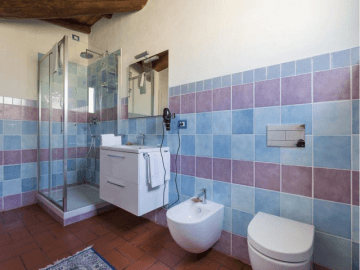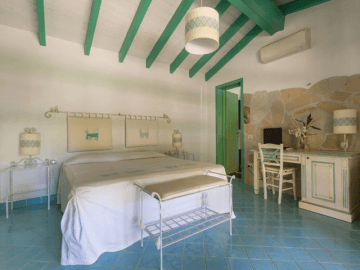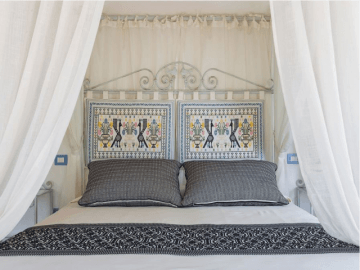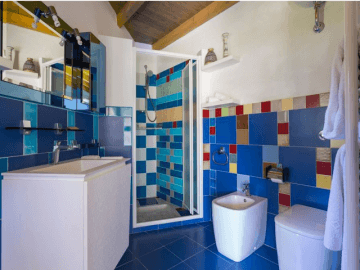 Locanda Da Renzo
Discover the province of Oristano in west Sardinia
In the west of Sardinia is the province of Oristano with the capital of the same name. This region is quite flat and has relatively little tourism, the reason for this special region is dominated by olive cultivation, fishing, agriculture and livestock farming! In this region you will find extensive vineyards with the typical Oristan Vernaccia grapes.The extensive tasting of this delicious wine is a must! Taste this
wine
here! Discover for example the small authentic town
Bosa
, but also one of the numerous archaeological remains dating back to before our era are certainly worth a visit. Also visit the Sinis peninsula, of which the entire coastal area is a protected area. Capo San Marco is the northern tip of the Gulf of Oristano and is a wonderful place for a small excursion by bike or hike. Take a refreshing dip from one of the beautiful beaches of San Giovanni di Sinis. At the lake of Santa Giusta you can see pink flamingos and other birds that live here in a paradise of their own! Around the fishing village of
Cabras
is produced the delicious bottarga (roe), which is used in many Sardinian dishes. In the town of Oristano, an equestrian tournament is still held every year during Carnival: "Sa Sartiglia", masked horsemen galloping on steeds at breath-taking speed aim their swords at a tin star.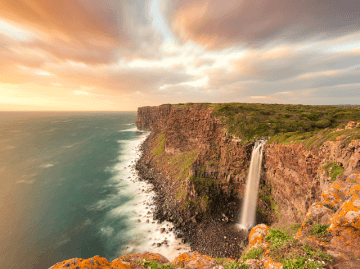 Lees meer
Prices
Rates are per person per night, breakfast included
Arrival: daily
Minimum stay: 2 nights; except for July and August: 3 nights

Supplements (optional):
• Baby cot: € 30
Toplocatie..een gastvrij ontvangst.
9.0
Celia