Villa Asfodeli Hotel****, Tresnuraghes - Sardinia
Villa Asfodeli is a charming bike hotel with pool in the small village Tresnuraghes, close to the west coast of the island and to the historic town of Bosa. A beautiful destination for travellers in search of tranquillity! At Villa Asfodeli you can book a stay based B&B or book a private apartment.
In the heart of the small village of Tresnuraghes the beautiful Liberty Villa, dating back to 1925, consists of 3 buildings; Villa Liberty, Le Tinaie and Casa Antica. The complex is surrounded by a well-cared for Mediterranean garden with a path leading to the pool. Hotel Villa Asfodeli consists of both hotel rooms and independent apartments.
The small wellness centre offers the perfect way to relax during your stay. The more active travellers can rent a bicycle and discover the area by bike.

Villa Liberty is the heart of Hotel Asfodeli because of its warm colours, the stunning view, the lands surrounding the building and the clear blue sea in the background. Although the architecture and interior both remind you of the villa's past, the 8 guest rooms, 2 junior suites and regular suite at Villa Liberty are equipped with all the modern comforts. Guests looking for more luxury can book the (junior) suite or the superior room which feature a hydro massage bath or sauna / shower cabin. The (junior) suites are provided with a kitchenette as well.
"Casa Antica", with wrought iron and Sardinian stone decorations, houses 3 rooms, two of which have their own balcony while the third one, on the ground floor, has its own courtyard.
The old house "Le Tinaie" is located close to the pool. In past times this building was used to store agricultural machinery; nowadays it houses 3 guest rooms. Every guest here can enjoy the view across the garden and the sea from a private balcony.

A perfect stay for those...
Hotel Villa Asfodeli is a perfect accommodation for travellers looking for a quiet, authentic hotel wanting to explore the western coast of Sardinia by car. This accommodation is very well suited for travellers enjoying a round trip across the island as well.
Accommodation & facilities:
• Parking space
• Air-conditioning
• Wi-F...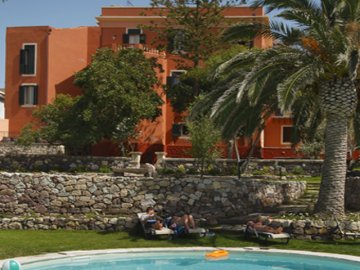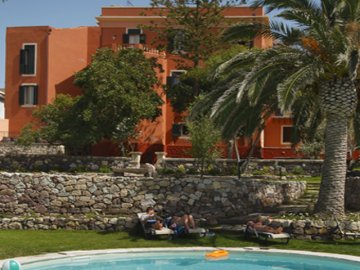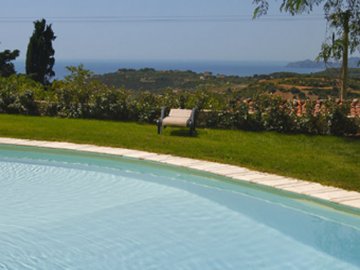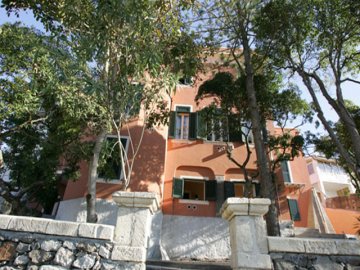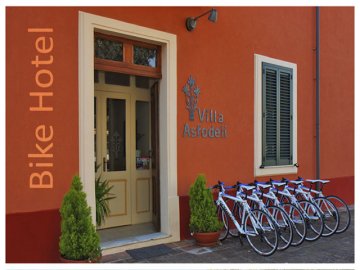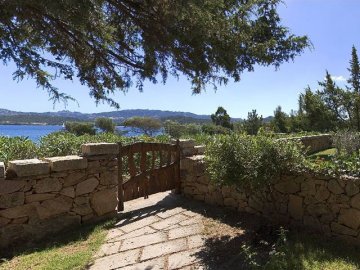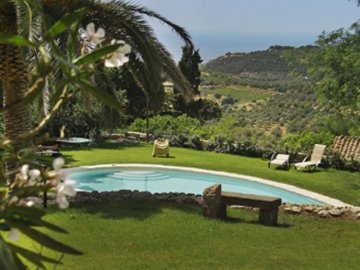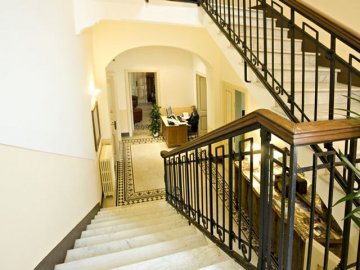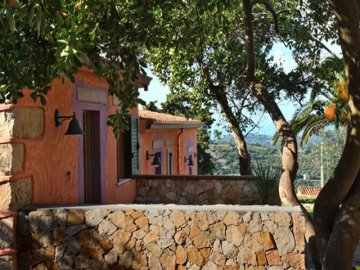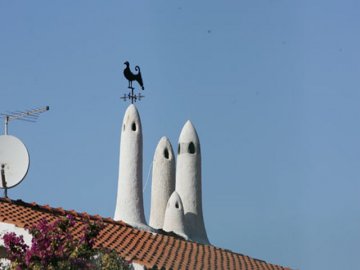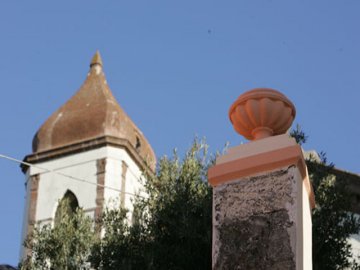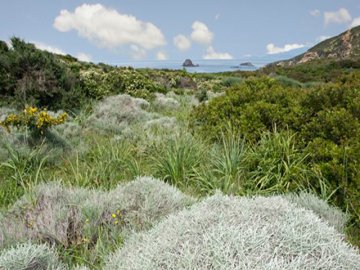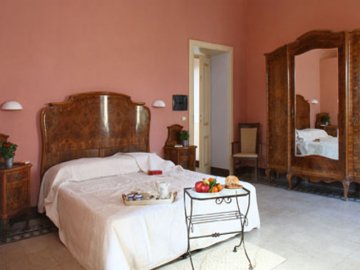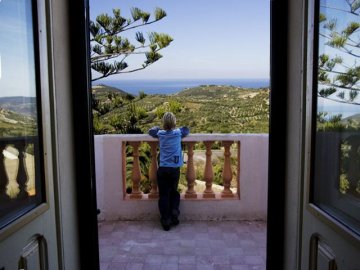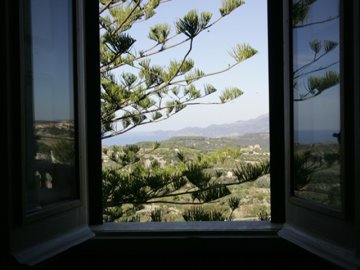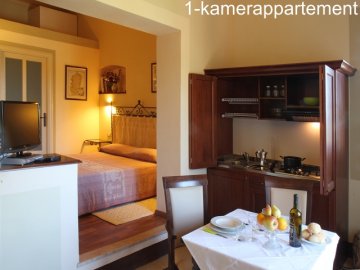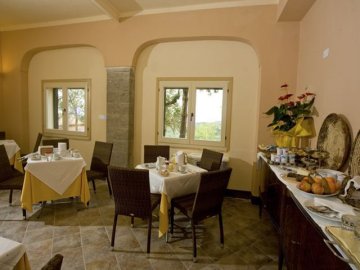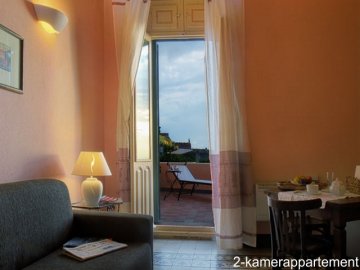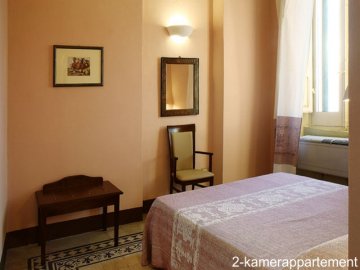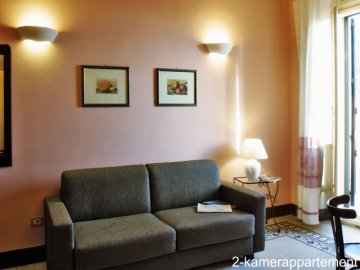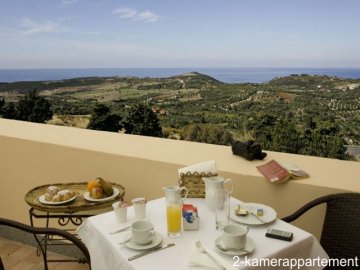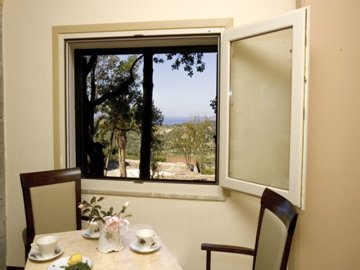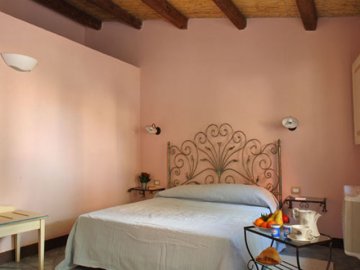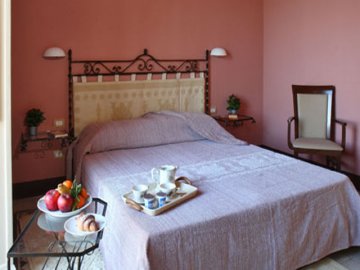 Villa Asfodeli Apartments
Tresnuraghes
It is still a hidden gem for most tourists; the pure west coast of Sardinia.
The small Sardinian village of Tresnuraghes is located in the northwest of the island. The village has a small village center with historic churches, squares, a few village bars, a restaurant and a few local shops.
From the village you can easily reach the beaches of Porto Alabe by car, the ocher-coloured, coarse-grained, wide sandy beach framed by overgrown sand dunes.
For those who want a little more adventure, Torre Foghe, Cala Columbargia or one of the other secluded coves are well worth a visit!
The area is characterized by a wide variety of overwhelming nature. Whichever direction you shall choose, the sea, inland, north or south, it is unforgettably impressive and of enchanting beauty.
But not only nature is beautiful. The villages each have their own character. Like for example Tinnura, this village; 'un paese dell'arte', is marked by the authentic Sardinian wall paintings.
The most photographed town in Sardinia is
Bosa
. An old and picturesque fishing village on the river Temo. This river, the atmospheric narrow streets, the pastel-colored houses, the robust castle on the hill and the tangible history give Bosa a unique and atmospheric character.
A typical Italian atmosphere with narrow streets, stairs and balconies, artists and chatting Sardinians between the colorful houses. It is a cozy maze and it takes you to the most photogenic places. Bosa offers a wide choice of shops, restaurants and bars along the river or on one of the many squares.
Another highlight is the panoramic coastal route from Tresnuraghes to Alghero.
About 50 kilometers that winds between the sea and the mountain makes this road one of the most beautiful coastal routes in Italy, where it really seems like you are in paradise. Do not rush and enjoy every corner, every turn and every stop, every moment along this route that is one of the natural wonders of Italy.
Alghero is also well worth a visit, this town is a piece of Catalonia on Sardinian soil and is also called 'little Barcelona'. Take a relaxed stroll in the old town, have lunch along the water and end, sitting on the wide city wall, enjoying the breathtaking sunset.
Discover the beautiful interior of Sardinia and drive back to Tresnuraghes via a road through the mountains of Alghero. Along the way it is not rare that you have to stop for a herd of cows or sheep. Different landscapes and serenity makes this a scenic drive that shows that Sardinia has more to offer than just a beautiful coast.
Towards the south, the island offers a very different landscape; more plateaus and numerous olive trees, many more than a thousand years old. The inlands around Cuglieri and Scano di Monteferru are also impressive. You sometimes imagine yourself in prehistoric times in this mountainous and rough landscape. The villages are well worth a visit, beautiful narrow streets. Vist one of the terraces of one of the many authentic bars and take a look to the Sardinians.
You will also find Nuraghes in this region, such as the archaeological site of Tamuli, which is located on a plateau near Macomer in an area with a high density of Bronze Age nuraghi. The site itself consists of a nuraghe, the remains of a settlement, the remains of three Tombe di Giganti and, very special, six menhirs.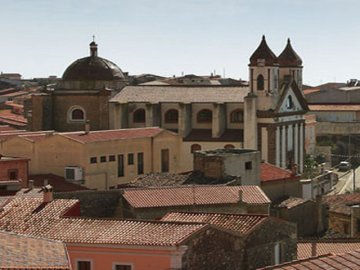 Discover the province of Oristano in west Sardinia
In the west of Sardinia is the province of Oristano with the capital of the same name. This region is quite flat and has relatively little tourism, the reason for this special region is dominated by olive cultivation, fishing, agriculture and livestock farming! In this region you will find extensive vineyards with the typical Oristan Vernaccia grapes.The extensive tasting of this delicious wine is a must! Taste this
wine
here! Discover for example the small authentic town
Bosa
, but also one of the numerous archaeological remains dating back to before our era are certainly worth a visit. Also visit the Sinis peninsula, of which the entire coastal area is a protected area. Capo San Marco is the northern tip of the Gulf of Oristano and is a wonderful place for a small excursion by bike or hike. Take a refreshing dip from one of the beautiful beaches of San Giovanni di Sinis. At the lake of Santa Giusta you can see pink flamingos and other birds that live here in a paradise of their own! Around the fishing village of
Cabras
is produced the delicious bottarga (roe), which is used in many Sardinian dishes. In the town of Oristano, an equestrian tournament is still held every year during Carnival: "Sa Sartiglia", masked horsemen galloping on steeds at breath-taking speed aim their swords at a tin star.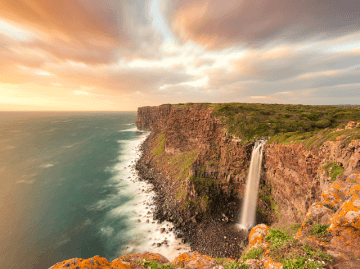 Lees meer
Prices
Rates are per apartment per night
Arrival: daily
Minimum stay: 7 nights

The rental rate includes:
• Use of gas, electricity and water
• Air-conditioning/heating
• Satellite tv
• Internet access
• Use of the swimming pool
• Change of bed and bath linen (once a week)
• Final cleaning

Supplements (optional):
• Bed & breakfast: € 10 per person per night
• Extra change of bed linen: € 15 per person per change
• Extra change of bath towels: € 15 per person per change
• Baby cot: € 5 per night
Villa Asfodeli Apartments
Heel proper, verzorgd leuk en aangenaam hotel. Lieve mensen, die met alle plezier antwoord geven op je vragen. Ontbijt organisatie was ietsje minder door de corona maatregelen.
8,0
Bruno Heps
Fijn appartement met groot dakterras, uitzicht op zee en elke dag een prachtige zonsondergang
10,0
Ron Vermeij
Villa Asfodeli is een leuk dorpshotel
8.0
Carolien
Nice but small room
7.0
Jacqueline (NL)
Nice place for those seeking silence
8.0
I. Kleinendorst (NL)
Cosy hotel with a very friendly staff
8.0
Frans & Mady
Bike hotel?
6.0
A. van der Hoorn (NL)
Charming hotel, wonderful view
9.0
Dhr. Baks (NL)
Fantastic
9.0
Mw. de Hoon (NL)
George Clooney was there during our stay!!!
8.0
Mw. Groeneveld (NL)
Visit the beautiful wall paintings of Tinnura
7.0
Mevr. M Paquaij (NL)
Great authentic building
9.0
Dhr. van Roy (BE)
Excellent location
8.0
Anoniem (NL)