Villa Asfodeli Hotel****, Tresnuraghes - Sardinia
Villa Asfodeli is a charming bike hotel with pool in the small village Tresnuraghes, close to the west coast of the island and to the historic town of Bosa. A beautiful destination for travellers in search of tranquillity! At Villa Asfodeli you can book a stay based B&B or book a private apartment.
In the heart of the small village of Tresnuraghes the beautiful Liberty Villa, dating back to 1925, consists of 3 buildings; Villa Liberty, Le Tinaie and Casa Antica. The complex is surrounded by a well-cared for Mediterranean garden with a path leading to the pool. Hotel Villa Asfodeli consists of both hotel rooms and independent apartments.
The small wellness centre offers the perfect way to relax during your stay. The more active travellers can rent a bicycle and discover the area by bike.

Villa Liberty is the heart of Hotel Asfodeli because of its warm colours, the stunning view, the lands surrounding the building and the clear blue sea in the background. Although the architecture and interior both remind you of the villa's past, the 8 guest rooms, 2 junior suites and regular suite at Villa Liberty are equipped with all the modern comforts. Guests looking for more luxury can book the (junior) suite or the superior room which feature a hydro massage bath or sauna / shower cabin. The (junior) suites are provided with a kitchenette as well.
"Casa Antica", with wrought iron and Sardinian stone decorations, houses 3 rooms, two of which have their own balcony while the third one, on the ground floor, has its own courtyard.
The old house "Le Tinaie" is located close to the pool. In past times this building was used to store agricultural machinery; nowadays it houses 3 guest rooms. Every guest here can enjoy the view across the garden and the sea from a private balcony.

A perfect stay for those...
Hotel Villa Asfodeli is a perfect accommodation for travellers looking for a quiet, authentic hotel wanting to explore the western coast of Sardinia by car. This accommodation is very well suited for travellers enjoying a round trip across the island as well.
Accommodation & facilities:
• Parking space
• Air-conditioning
• Wi-F...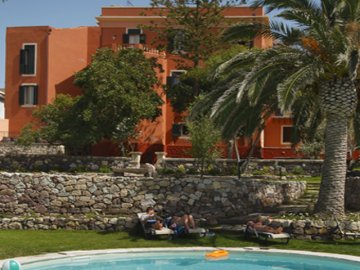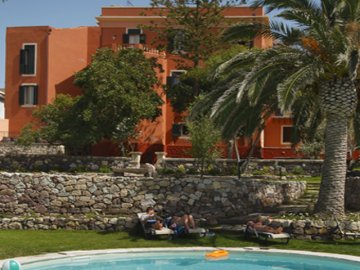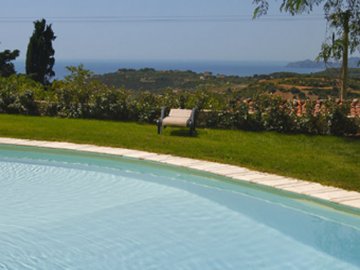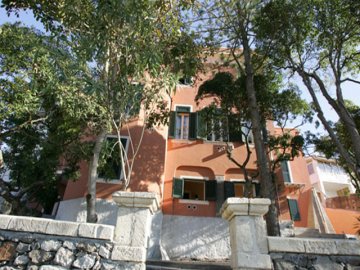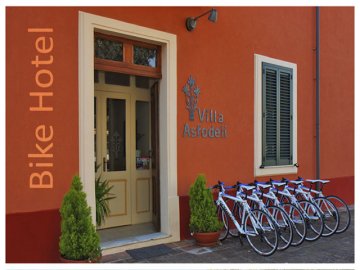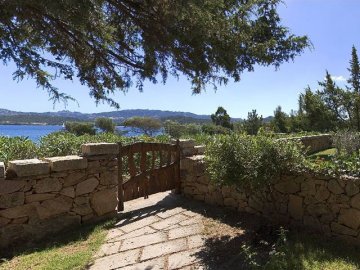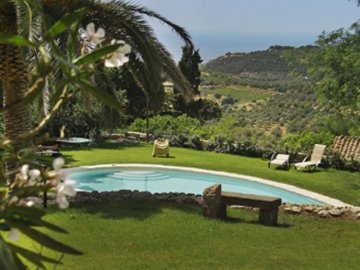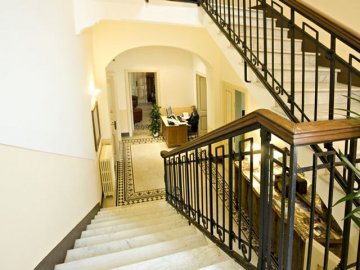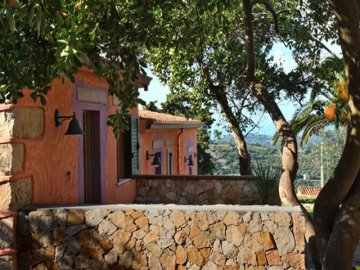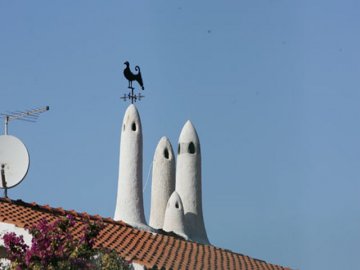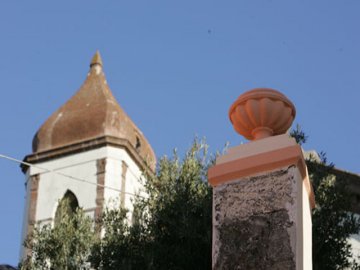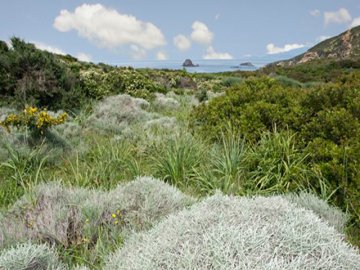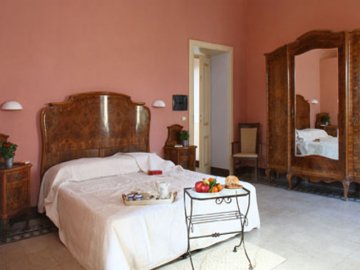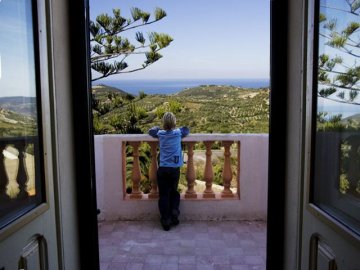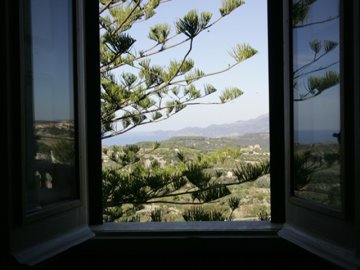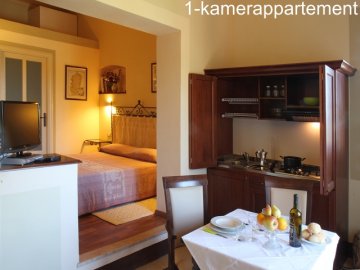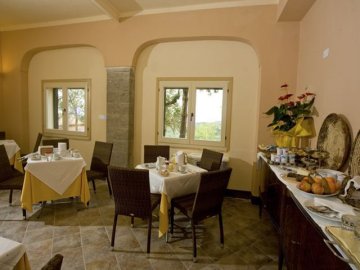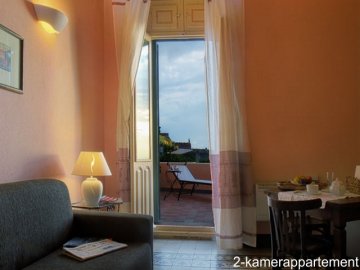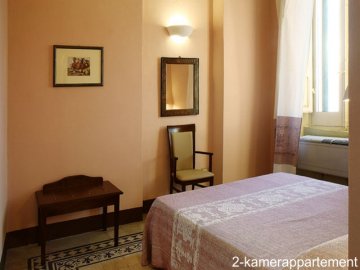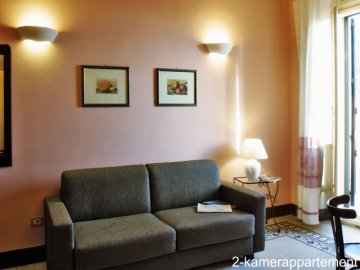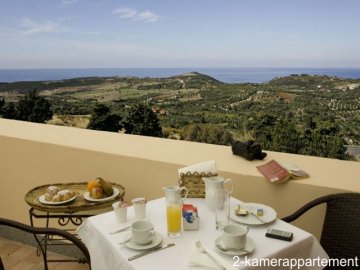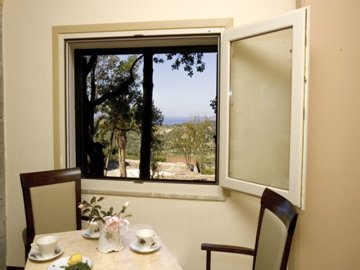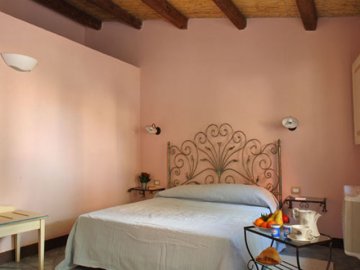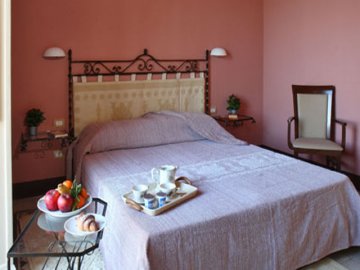 Villa Asfodeli Apartments
Prices
Rates are per apartment per night
Arrival: daily
Minimum stay: 7 nights

The rental rate includes:
• Use of gas, electricity and water
• Air-conditioning/heating
• Satellite tv
• Internet access
• Use of the swimming pool
• Change of bed and bath linen (once a week)
• Final cleaning

Supplements (optional):
• Bed & breakfast: € 10 per person per night
• Extra change of bed linen: € 15 per person per change
• Extra change of bath towels: € 15 per person per change
• Baby cot: € 5 per night
Villa Asfodeli Apartments
Villa Asfodeli is een leuk dorpshotel
8.0
Carolien
Nice but small room
7.0
Jacqueline (NL)
Nice place for those seeking silence
8.0
I. Kleinendorst (NL)
Cosy hotel with a very friendly staff
8.0
Frans & Mady
Bike hotel?
6.0
A. van der Hoorn (NL)
Charming hotel, wonderful view
9.0
Dhr. Baks (NL)
Fantastic
9.0
Mw. de Hoon (NL)
George Clooney was there during our stay!!!
8.0
Mw. Groeneveld (NL)
Visit the beautiful wall paintings of Tinnura
7.0
Mevr. M Paquaij (NL)
Great authentic building
9.0
Dhr. van Roy (BE)
Excellent location
8.0
Anoniem (NL)